Acend
Acend Europe Rank #3 zeek Aleksander Zygmunt vakk Vakaris Bebravičius MONSTEERR Ondřej Petrů cNed Mehmet Yağız İpek starxo Patryk Kopczynski have announced Ondřej "MONSTEERR" Petrů and Vakaris "vakk" Bebravičius, confirming earlier reports.
Acend
@AcendClub
This announcement comes just a day after Vlad "Kiles" Shvets and Santeri "BONECOLD" Sassi were released from their contracts with Acend, following four weeks on the bench.
MONSTEERR has been a mainstay of Tier 2 European Valorant, prominently playing for the likes of LDN UTD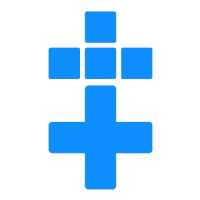 LDN UTD Inactive feqew Lukas Petrauskas Boo Ričardas Lukaševičius Destrian Tomas Linikas MOLSI Michał Łącki and Team Heretics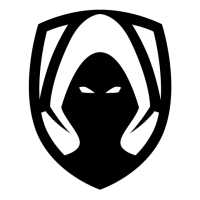 Team Heretics Europe Rank #9 snikk Sebastian Kamiński PoPiFresH Mario González keloqz Cista Wassim lowel Christian Garcia Antoran grubinho Grzegorz Ryczko . Most recently, after linking up with Giants Gaming
Giants Gaming Europe Rank #4 russ Batuhan Malgaç Jesse Adam Čtvrtníček Quick Fabián Pereira Fit1nho Adolfo Gallego Kiles Vlad Shvets in January and failing to qualify for the VCT, Giants dedicated themselves to the Spanish Regional League. Giants finished the regular season in first with just two losses in nine games, but were unable to make it past the semifinals, where they suffered a 3-0 defeat to Case Esports
Case Esports Europe Rank #72 falltw Alexandr Chernukhin Ambi Štěpán Beránek Yurii Salvador Gasco roxie Povilas Krivelis Wolfen Berkant Joshkun .
After leaving nolpenki
nolpenki Inactive vakk Vakaris Bebravičius cNed Mehmet Yağız İpek JESMUND Jesse Terävä Aron Aron Fredriksson zeek Aleksander Zygmunt in December 2020, vakk has since spent all of his time representing Team Vitality
Team Vitality Europe Rank #13 BONECOLD Santeri Sassi nataNk Nathan Bocqueho baddyG Kamil Graniczka H1ber Joona Parviainen ceNder Jokūbas Labutis 's colors. In his 14-month tenure with the French organization, vakk boasted several 2021 VCT appearances and the Open Tour France: Main Event trophy. Vitality had a rough start to 2022, failing to make the top four in the French Regional League's playoffs. On April 23, Vitality dropped the majority of their roster, vakk included.
With the departure of IGL BONECOLD, vakk will now take up the leadership role in the server.
In Stage 1's EMEA Challengers, Acend finished fifth of their group, just outside the relegation area. As such, the team has been invited to take part in Stage 2's group stage alongside nine other European teams. EMEA Challengers' group stage is slated to begin May 13.
Acend
Acend Europe Rank #3 zeek Aleksander Zygmunt vakk Vakaris Bebravičius MONSTEERR Ondřej Petrů cNed Mehmet Yağız İpek starxo Patryk Kopczynski are now: