Giants Gaming
Giants Gaming Europe Unranked Fit1nho Adolfo Gallego nukkye Žygimantas Chmieliauskas hoody Aaro Peltokangas rhyme Emir Muminovic Cloud Kirill Nehozhin have revealed their new roster, once more betting on European talent as the 2022 VCT approaches.
Adolfo "Fit1nho" Gallego is the only player remaining from the former roster, having re-signed with Giants for another year. Giants' new project was built around the star Duelist, who now leads the squad going into 2022.
Unlike their previous roster, Giants did not entirely hand-pick free agents for the formation of this roster. The Spanish organization opened up their wallets to buyout Batuhan "russ" Malgaç and Ondřej "MONSTEERR" Petrů from Papara SuperMassive
Papara SuperMassive Europe Unranked sterben Emre Demirci CyderX Caner Demir Elite Efe Teber Burzzy Burak Özveren Celasun Emir Celasun Izzy Baran Yılmaz and Team Heretics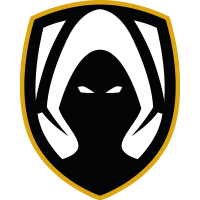 Team Heretics Europe Unranked Mixwell Oscar Cañellas AvovA Auni Chahade zeek Aleksander Zygmunt Boo Ričardas Lukaševičius keloqz Cista Wassim , respectively, according to an internal Giants source.
Adam "Jesse" Čtvrtníček and Fabián "Quick" Pereira round out the roster. Jesse last played for UCAM as a stand-in, reaching top six in the GameGune 24 and winning the Fragleague Cup 5 to close out the year. Quick last played for Movistar Riders in the LVP Rising Series Finale, where he finished second, and the GameGune 24, where he placed in the top eight.
Coaching the squad will be Tanishq "Tanizhq" Sabharwal, who has been looking for a team since mid-October. The British coach had been seeking offers ever since September and now reunites with russ under a new name.
On January 9, Fit1nho, Quick, and former Giants coach Lucas "HITBOXKING" González-Sabariegos will host a special Q&A stream on HITBOXKING's Twitch channel. Giants' debut is scheduled for January 10, in the open qualifier of Stage 1: Challengers 1.
Giants Gaming
Giants Gaming Europe Unranked Fit1nho Adolfo Gallego nukkye Žygimantas Chmieliauskas hoody Aaro Peltokangas rhyme Emir Muminovic Cloud Kirill Nehozhin 's 2022 roster is: