Team Vitality
Team Vitality Europe Rank #13 BONECOLD Santeri Sassi nataNk Nathan Bocqueho baddyG Kamil Graniczka H1ber Joona Parviainen ceNder Jokūbas Labutis have parted ways with a host of members. The list of players and staff entering free agency include Tobias "ShadoW" Flodström, Vakaris "vakk" Bebravičius, Thomas "kAdavra" Johner, Bayram "bramz" Ben Redjeb, and coach Arthur "pm" Guillermet.
TEAM V1TAL1TY
@TeamVitality
It is with a heavy heart that we say goodbye to
@13kAdavra
,
@bramzFPS
,
@Shadowlolz
and
@vakkFPS
.
We have lived great things together, thank you for these adventures. We wish you a bright future 💛
vakk, bramz, and Jokūbas "ceNder" Labutis joined Vitality over a year ago as part of FrenzyGoKill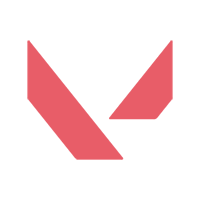 FrenzyGoKill Inactive bramz Bayram Ben Redjeb M4CHINA Ouali Manset vakk Vakaris Bebravičius feqew Lukas Petrauskas ceNder Jokūbas Labutis . The roster regularly made deep runs in VCT events, but never managed to make any top placements.
ShadoW and kAdavra were added at the end of the year, and Vitality had high hopes coming into 2022. They fell one match short of qualifying to the group stage of EMEA Challengers in the first qualifier, and two matches short in the second qualifier.
After being relegated to the French Regional League, Vitality was expected to be a top contender, but they only managed to get a single win in the regular season.
That disappointing result already led to the benching of ShadoW, and now the team is rebuilding. After these departures, only Jokūbas "ceNder" Labutis remains with the team.
According to Jakub Czapran, Vitality are close to signing Santeri "BONECOLD" Sassi, Kamil "baddyG" Graniczka, Joona "H1ber" Parviainen, and Nathan "nataNk" Bocqueho.