From just barely missing out on Reykjavik to attending the grand final in Berlin, OpTic Gaming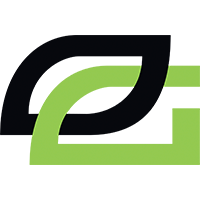 OpTic Gaming North America Rank # crashies Austin Roberts FNS Pujan Mehta Victor Victor Wong Marved Jimmy Nguyen yay Jaccob Whiteaker have had their share of upsets and surprises.
The former Envy
Envy Inactive Marved Jimmy Nguyen Victor Victor Wong crashies Austin Roberts FNS Pujan Mehta yay Jaccob Whiteaker squad were no strangers to the Tier 1 scene of North America, participating in a multitude of VCT main events in 2021 and often finishing with a top-four placement. Looking to qualify for the first international LAN event, the team set their eyes on NA Challengers Stage 2.
Unfortunately, an early loss to Cloud9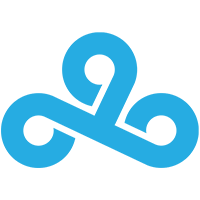 Cloud9 North America Rank #4 curry Rahul Nemani Xeppaa Erick Bach leaf Nathan Orf mitch Mitch Semago vanity Anthony Malaspina forced the team to partake in a lower bracket run in an attempt to hold onto their chance at a ticket to Masters: Reykjavik. Successfully taking down XSET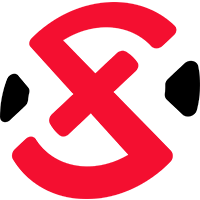 XSET North America Rank #5 Cryocells Matthew Panganiban dephh Rory Jackson zekken Zachary Patrone AYRIN Jordan He BcJ Brendan Jensen and 100 Thieves
100 Thieves North America Rank #2 bang Sean Bezerra stellar Brenden McGrath Will William Cheng Derrek Derrek Ha Asuna Peter Mazuryk , the squad was two matches away from Iceland before they fell to Version1

Version1 North America Rank #11 zander Alexander Dituri penny Erik Penny effys Loic Sauvageau wippie Maxim Shepelev , crushing any hopes of performing on the international stage.
Prior to NA Challengers Stage 3, the core members consisting of Austin "crashies" Roberts, Victor "Victor" Wong, and in-game leader Pujan "FNS" Mehta were joined by superstar player Jaccob "yay" Whiteaker from Andbox
Andbox Inactive Oderus Chad Miller mummAy Anthony DiPaolo Lear Dayton Akau Jonaaa6 Jonard Penaflor vice Daniel Kim . After acquiring Marved on a loan from FaZe Clan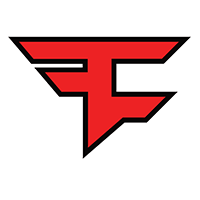 FaZe Clan North America Rank #6 flyuh Xavier Carlson dicey Quan Tran supamen Phat Le POISED Kevin Ngo BABYBAY Andrej Francisty , a spot at Masters: Berlin awaited the reformed team after yet another lower bracket run, securing North America's third seed.
Defying any low expectations, the selection of North American talent breezed through the group stage in flawless fashion, heading into the playoffs without dropping a map as they bested Keyd Stars
Keyd Stars Brazil Rank #1 mwzera Leonardo Serrati heat Olavo Marcelo murizzz Murillo Tuchtenhagen rhz RgLMeister Matheus Rodigoli and KRÜ Esports
KRÜ Esports Latin America South Rank #1 delz1k Joaquin Espinoza NagZ Juan Pablo Lopez Klaus Nicolas Ferrari Mazino Roberto Rivas keznit Angelo Mori . Their quarterfinal opponents were the renowned Sentinels
Sentinels North America Rank #1 TenZ Tyson Ngo ShahZaM Shahzeb Khan shroud Michael Grzesiek dapr Michael Gulino Zellsis Jordan Montemurro , champions of the previous international LAN and titans of North America. Despite the odds favoring their adversaries, the squad transitioned from underdogs to king slayers as they swept Sentinels in only two maps.
The leadership provided by FNS played a crucial part in upsetting Sentinels. (Photo: Colin Young-Wolff/Riot Games)
However, one more North American team stood between them and the grand finals: 100 Thieves. Indifferent to the expectations favoring their opponents, the troupe picked up two more quick maps, guaranteeing a match against Gambit Esports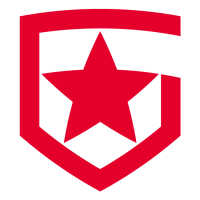 Gambit Esports Inactive Redgar Igor Vlasov Chronicle Timofey Khromov d3ffo Nikita Sudakov sheydos Bogdan Naumov nAts Ayaz Akhmetshin in the grand finals. Having not yet dropped a map, things were looking good for the surviving North American roster. Unfortunately, they failed to win a map against their Russian foes, ending their Masters run.
Having earned enough circuit points to attend Champions as North America's second seed, the team failed to replicate their previous success, falling to Acend
Acend Europe Rank #3 L1NK Travis Mendoza vakk Vakaris Bebravičius MONSTEERR Ondřej Petrů cNed Mehmet Yağız İpek starxo Patryk Kopczynski and X10 Esports
X10 Esports Asia-Pacific Rank #1 Aowha SeveN89 garnetS Apiwat Apiraksukumal xcool Nuttadet Wijit Fluky Phakphon Sukhonchasiri , preventing them from qualifying for playoffs.
Hungry for success, OpTic kicked off their 2022 VCT by securing Group B's second seed in NA Challengers 1, only suffering losses to Rise
Rise Inactive Shanks Ryan Ngo and Version1 in the group stage. Determined to make it to Iceland this time around, OpTic sent XSET and Cloud9 to the lower bracket before besting The Guard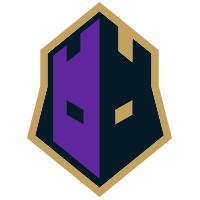 The Guard North America Rank # JonahP Jonah Pulice Sayaplayer Ha Jeong-woo (하정우) trent Trent Cairns neT Michael Bernet valyn Jacob Batio in the upper final of the main event to secure their presence at Masters 1: Reykjavik.
"When you qualify in this region, such a strong region, it's always going to feel good," FNS noted after his team locked in a spot at Masters. "I guess it feels a little bit better, because we missed out on Iceland last time."
Despite losing their rematch against The Guard in a thrilling five-map series, OpTic showcased their coordinated talent and teamwork as a roster to fear at Iceland.
"We work very, very, very hard," said the roster's in-game leader. "We put a lot of good quality hours on the server and make sure that we have almost every base covered."
The former Envy squad won't be underestimated at Iceland. (Photo: Colin Young-Wolff/Riot Games)
Heading into Reykjavik, the team find themselves in a group with XERXIA Esports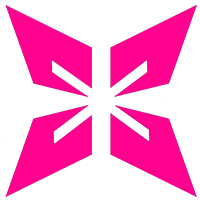 XERXIA Esports Asia-Pacific Rank # Surf Thanachart Rungapajaratkul Crws Thanamethk Mahatthananuyut sScary Nutchapon Matarat foxz Itthirit Ngamsaard Sushiboys Panyawat Subsiriroj , formerly X10. OpTic's first opponents of Group B are the same squad that eliminated them at Champions. Should they defeat them in their opening match, they are set to face the winner of Team Liquid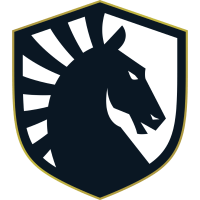 Team Liquid Europe Rank #2 Jamppi Elias Olkkonen Nivera Nabil Benrlitom soulcas Dom Sulcas ScreaM Adil Benrlitom dimasick Dmitriy Matvienko and KRÜ Esports, the two remaining teams in their group.
As the team prepares for their first match, FNS remains as confident as ever. "I think we're poised for success. I think we've proven over and over again that in this region, at least, we're the most consistent team left."
Hungrier than ever for a title, OpTic are prepared for the challenge that awaits them outside of North American soil.
korexicano contributed to this article with quotes and editing.