G2 Esports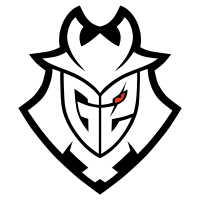 G2 Esports Europe Rank #7 hoody Aaro Peltokangas Meddo Johan Renbjörk Lundborg Mixwell Oscar Cañellas AvovA Auni Chahade nukkye Žygimantas Chmieliauskas has benched Oscar "Mixwell" Cañellas, the last remaining player of the team's original lineup.
G2 m1xwell
@Mixwell
I'm officially benched from G2.
I have permission to search for options and I'm open to any offers.
For more information, please contact G2's Valorant Esports Manager
@KNOK1
(zygimantas.krisciunas@g2esports.com)
Mixwell was part of G2's founding roster that dominated the European scene in the latter half of 2020. But the team began to struggle in the new year, leading to a series of roster moves—all of which Mixwell survived.
However, the addition of Cista "keloqz" Wassim prior to the start of Stage 3 shifted Mixwell from Duelist to Flex, a role which he has fulfilled until the start of 2022.
Mixwell returned to the Duelist mantle in the 2022 Challengers 1 closed qualifier, but G2 exited early after consecutive losses to Team Vitality
Team Vitality Europe Rank #13 BONECOLD Santeri Sassi nataNk Nathan Bocqueho baddyG Kamil Graniczka H1ber Joona Parviainen ceNder Jokūbas Labutis and Alliance
Alliance Europe Rank #20 Nille Nichlas Busk MALFOy Claes Søgaard kodazy albert Albert Mikkelsen SEIDER Mathias Seider . keloqz returned in place of Mixwell for Challengers 2, where the team ultimately qualified for EMEA's Stage 1 Challenger event.
G2 Esports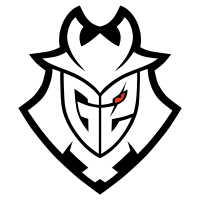 G2 Esports Europe Rank #7 hoody Aaro Peltokangas Meddo Johan Renbjörk Lundborg Mixwell Oscar Cañellas AvovA Auni Chahade nukkye Žygimantas Chmieliauskas 's lineup is now: