DAMWON Gaming
DAMWON Gaming Korea Rank #3 exy Park Geun-cheol (박근철) t3xture Kim Na-ra (김나라) Bangnan Jung Min-u (정민우) Esperanza Jeong Jin-cheol (정진철) Hate Lee Ye-hun (이예훈) have announced the addition of FPS veteran Kang "solo" Geun-chul (강근철) as head coach after news of his retirement from active play last month.
solo's career in Valorant started with PROPARTY
PROPARTY Inactive allow Park Sang-wook (박상욱) Suggest Seo Jae-young (서재영) peri Jung Bum-ki (정범기) solo Kang Geun-chul (강근철) Lakia Kim Jong-min (김종민) back in October 2020 after making the transition from CS:GO. The team later became NUTURN
NUTURN Inactive and took Challengers Korea by storm, despite a loss at Masters 1 to Vision Strikers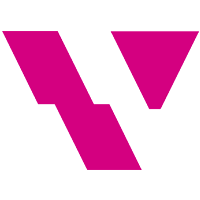 Vision Strikers Inactive stax Kim Gu-taek (김구택) Rb Goo Sang-Min (구상민) Zest Kim Ki-seok (김기석) BuZz Yu Byung-chul (유병철) MaKo Kim Myeong-gwan (김명관) . In Stage 2, solo led NUTURN to a Masters berth and qualified for Reykjavik. There, the team found relative success, but lost to the likes of Sentinels
Sentinels North America Rank #1 Kanpeki Eric Xu TenZ Tyson Ngo ShahZaM Shahzeb Khan SicK Hunter Mims dapr Michael Gulino and FNATIC

FNATIC Europe Rank #6 Enzo Enzo Mestari Derke Nikita Sirmitev Boaster Jake Howlett Mistic James Orfila Alfajer Emir Ali Beder , finishing third.
DAMWON were one map away from qualifying for Masters Berlin in Stage 3, but fell to F4Q
F4Q Korea Rank #0 BeYN Kang Ha-bin (강하빈) Hermes Ahn Byeong-wook (안병욱) Estrella fiveK Yoo Sung-min (유성민) GOLD Geum Chang-wan (금창완) in the semifinals, consequently placing them in the APAC LCQ. There, DAMWON lost to Global Esports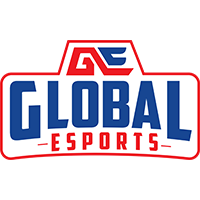 Global Esports Asia-Pacific Rank #9 SkRossi Ganesh Gangadhar Lightningfast Abhirup Choudhury Kohliii Pranav Kohli HellrangeR Bhavin Kotwani KappA Akshay Sinkar skillZ Jayanth Ramesh in their first match before mounting a comeback in the lower bracket where they were stopped by FULL SENSE
FULL SENSE Asia-Pacific Rank #6 JohnOlsen Chanawin Nakchain ChAlalala Chanitpak Suwanaprateep PTC Kititkawin Rattanasukol LAMMYSNAX Elamrahim Khanpathan THEE Thanaphat Limpaphan , the eventual APAC LCQ winner, in the lower-bracket finals.
solo soon after announced his retirement as a player on Twitter, before hinting a switch into a coaching role, which he is now fulfilling.
With a veteran presence added to the roster, DAMWON Gaming
DAMWON Gaming Korea Rank #3 exy Park Geun-cheol (박근철) t3xture Kim Na-ra (김나라) Bangnan Jung Min-u (정민우) Esperanza Jeong Jin-cheol (정진철) Hate Lee Ye-hun (이예훈) are: