After a career spanning two decades, Kang "solo" Geun-chul (강근철) has announced his retirement from esports.
Hello.
I am finish my professional player at NUTURN from CS, CS: GO, to Valorant about 20 years.
There were many difficult times, and I will retire with all the happy moments and good memories.
I would like thanks to the fans who have supported, believed me for a long time.
solo spent several years at the top of CS 1.6 and CS:GO in South Korea, representing names like WeMade FOX and MVP PK. He then transitioned to Valorant with NUTURN
NUTURN Korea Rank #2 peri Jung Bum-ki (정범기) , the only team he ever played for in this journey.
After coming second in the VCT Korea Stage 1: Masters, losing 3-2 to Vision Strikers
Vision Strikers Korea Rank #1 Lakia Kim Jong-min (김종민) stax Kim Gu-taek Rb Goo Sang-Min (구상민) k1Ng Lee Seung-won BuZz Yu Byung-chul (유병철) MaKo Kim Myeong Gwan , solo and his men went into Stage 2 in storming fashion. The team got revenge on Vision Strikers and, later, beat DAMWON Gaming
DAMWON Gaming Korea Rank #3 Jeong Hi Jeong-Ha Lee Eugene Kim Su-yeong (김수영) t3xture Kim Na-ra (김나라) Secret Kim Ha-jin (김하진) iNTRO Kang Seung-gyun (강승균) to reach Masters Reykjavik. There, NUTURN won against Sharks Esports
Sharks Esports Brazil Rank #6 deNaro Matheus Hipólito gaabxx Gabriel Carli prozin Wallacy Sales and Version1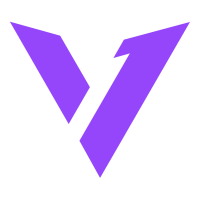 Version1 North America Rank #11 Zellsis Jordan Montemurro penny Erik Penny effys Loic Sauvageau wippie Maxim Shepelev Oderus Chad Miller in their first two matches, but lost to Sentinels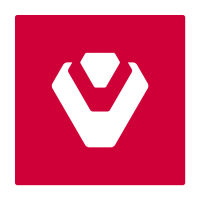 Sentinels North America Rank #1 TenZ Tyson Ngo ShahZaM Shahzeb Khan SicK Hunter Mims zombs Jared Gitlin dapr Michael Gulino and Fnatic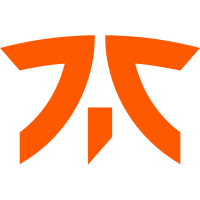 Fnatic Europe Rank #6 MAGNUM Martin Penkov Derke Nikita Sirmitev Boaster Jake Howlett Mistic James Orfila doma Domagoj Fancev to finish third in Valorant's first international LAN.
NUTURN's luck quickly ran out. In VCT's Stage 3, the team lost to DAMWON in the quarterfinals of Challengers, cutting their run short. In the LCQ, solo's squad was knocked down to the lower bracket by the eventual winners FULL SENSE
FULL SENSE Asia-Pacific Rank #6 JohnOlsen Chanawin Nakchain ChAlalala Chanitpak Suwanaprateep PTC Kititkawin Rattanasukol LAMMYSNAX Elamrahim Khanpathan SuperBusS Nattawat Yoosawat , but couldn't complete a lower bracket run. NUTURN was eliminated, once more, by DAMWON, ending their 2021 VCT campaign early.
solo later hinted towards his future on Twitter, saying he's on the "path of player to coach." He has not settled on a team to coach.
solo's exit was met with reactions from many names in and out of the Valorant community, among them Fnatic players Jake "Boaster" Howlett and Nikita "Derke" Sirmitev, and well as former teammate and current Cloud9 Blue player Son "xeta" Seon-ho (손선호). CS:GO figures like Jarosław "pashaBiceps" Jarząbkowski, Wiktor "TaZ" Wojtas, and Dmitry "hooch" Bogdanov all reacted to solo's retirement.
NUTURN is undergoing significant end-of-year changes, as solo is the third player to leave the roster. Earlier this month, the organization announced the departures of Park "allow" Sang-wook (박상욱) and Seo "Suggest" Jae-young (서재영).
NUTURN
NUTURN Korea Rank #2 peri Jung Bum-ki (정범기) are now reduced to: