TSM

TSM North America Rank #7 LeviathanAG Aleko Gabuniya WARDELL Matthew Yu Subroza Yassine Taoufik have inked trial deals with Daniel "Rossy" Abedrabbo and Corey "corey" Nigra as the organization looks to trial the duo through next year, sources close to the situation tell VLR.gg.
Coming into 2021, TSM were poised to be one of the top contenders in the region, having finished as runners-up in First Strike: North America. The team struggled to live up to expectations, in part due to their ever-changing IGL. TSM attempted to revive their championship aspirations through numerous roster moves, though to no avail. Permanence and stability look to be the primary goals of this trial, with Rossy taking on the mantle of IGL and leading the team going forward and corey providing his proven firepower to the team.
Rossy has been a free agent for roughly a month after being released from Immortals in mid-October. In the interim, he has been seen competing in the Nerd Street Gamers Winter Championships with the likes of YFP and Lemonade Stand.
corey, one of the founding members of the FaZe Clan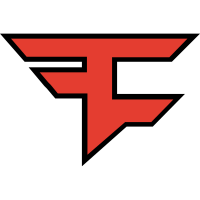 FaZe Clan North America Rank #6 ZachaREEE Zachary Lombardo BABYBAY Andrej Francisty corey Corey Nigra roster, will depart the organization as previously reported by George Geddes of Upcomer. FaZe started off the Valorant Champions Tour ablaze, placing second at the Stage 1: Masters after falling 0-3 to Sentinels in the grand final. However, they were not able to reproduce the same level of success for the remainder of VCT. They were unable to qualify for any Stage 2 Main Event, and went out in a top-six finish in Stage 3: Challengers Playoffs. Through their Stage 1 and Stage 3 performances, they were able to accumulate enough points to qualify for NA LCQ. FaZe were unable to find success at the NA LCQ, placing last at the event. corey will hope to find more consistent success with a rejuvenated TSM roster.
TSM

TSM North America Rank #7 LeviathanAG Aleko Gabuniya WARDELL Matthew Yu Subroza Yassine Taoufik for the time being will be: