ZETA DIVISION
ZETA DIVISION Japan Rank #2 Laz Ushida Koji yuran Yushin Hato hiroronn Hiroki Yanai Dep Yuma Hashimoto SugarZ3ro Shota Watanabe announced that Yushin "yuran" Hato, Hiroki "hiroronn" Yanai, and former FURIA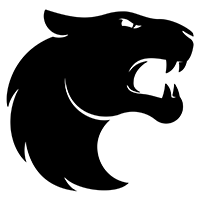 FURIA Brazil Rank #2 kon4n Vitor Hugo mwzera Leonardo Serrati liazzi Felipe Galiazzi havoc Ilan Eloy Khalil Khalil Schmidt coach Carlos "Carlao" Mohn have joined the team.
The legacy of ZETA DIVISION began in 2020, first playing under the Absolute JUPITER

Absolute JUPITER Inactive makiba Miyamoto Akatsuki Laz Ushida Koji crow Maruoka Tomoaki barce Takebayashi Ryo takej Takemori Shogo Reita Oshiro Ryu banner, with Ushida "Laz" Koji and Maruoka "crow" Tomoaki being pieces. Following their qualification to Masters: Berlin in 2021, the team rebranded to ZETA, but even with a new name, they were knocked out of groups with no wins.
Prior to 2022, ZETA DIVISION revamped their roster with Shota "SugarZ3ro" Watanabe, Yuma "Dep" Hashimoto, and Tenta "TENNN" Asai while keeping Laz and crow. Such changes looked promising after having a historic third-place finish at Masters: Reykjavik — but the roster began to lose steam, having not qualified for Masters: Copenhagen then exited the group stages at Champions 2022.
During 2023, ZETA made no changes save for the return of barce . The stagnation of the roster resulted in only two international appearances, LOCK//IN and Champions 2023 — where they once again went winless — and missed out on Masters: Tokyo after a grueling playoffs performance. Following the conclusion of Champions, ZETA made their first changes since 2021; crow stayed on as a coach, while TENNN and coach Motoyama "XQQ" Hibiki were moved to content creation.
The end of an era for a fan-favourite roster. (Photo by Lance Skundrich/Riot Games)
yuran and hiroronn have been members of the ZETA DIVISION Academy
ZETA DIVISION Academy Inactive Kaiy yatsuka yuran Yushin Hato Caedye roster since 2022. hiroronn was scouted by FENNEL

FENNEL Japan Rank #3 GON CLZ RIA SyouTa Derialy Daichi Doi , one of the powerhouses in VCT Japan Challengers 2023 — with two top-three placements in both splits. yuran, however, is a rookie with minimal professional experience, his only performance being a 0-2 loss to DRX Prospects
DRX Prospects Inactive Leviathan Flashback in 2022.
ZETA DIVISION have also made history with their first-ever import addition in former FURIA head coach Carlão, whose accolades with the team span from 2021 — mainly being a dominant team in VCT Brazil challengers and two Champions appearances. In 2023, FURIA had middling results, with a single win at LOCK//IN and top-six finishes at VCT Americas playoffs and Americas LCQ. Carlão later left the team following the end of Champions.
The new ZETA roster will debut against Cloud9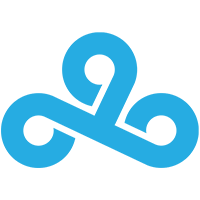 Cloud9 North America Rank #5 Xeppaa Erick Bach jakee Jake Anderson vanity Anthony Malaspina OXY Francis Hoang wippie Maxim Shepelev at the Red Bull Home Ground 4, starting November 3 at 12:00 A.M. EST. For the event, academy players Caedye and yatsuka will stand in for Dep.
The 2024 ZETA DIVISION
ZETA DIVISION Japan Rank #2 Laz Ushida Koji yuran Yushin Hato hiroronn Hiroki Yanai Dep Yuma Hashimoto SugarZ3ro Shota Watanabe roster is: