ZETA DIVISION
ZETA DIVISION Japan Rank #11 Laz Ushida Koji yuran Yushin Hato hiroronn Hiroki Yanai Dep Yuma Hashimoto SugarZ3ro Shota Watanabe have made their first change to their active roster in nearly two years by parting ways with Tenta "TENNN" Asai, Head Coach Motoyama "XQQ" Hibiki, and moving Maruoka "crow" Tomoaki to a coaching role.
A powerhouse within the Japanese competitive scene, the former core and staff of Absolute JUPITER

Absolute JUPITER Inactive makiba Miyamoto Akatsuki Laz Ushida Koji crow Maruoka Tomoaki barce Takebayashi Ryo takej Takemori Shogo Reita Oshiro Ryu transferred over to ZETA over two years ago and first made an appearance at 2021's Masters: Berlin, but were sent home without winning a single match.
Following a series of roster changes prior to the 2022 VCT, the majority of the team's core – save for Team Captain Ushida "Laz" Koji and crow – were dropped to onboard Yuma "Dep" Hashimoto, Shota "SugarZ3ro" Watanabe and TENNN. This roster change proved fruitful, as the organization emerged victorious from the Japan Stage 1: Challengers Playoffs with the only ticket to Masters: Reykjavik in hand.
Expected to exit Group A without a single win after being manhandled by DRX
DRX Korea Rank #1 stax Kim Gu-taek (김구택) Rb Goo Sang-Min (구상민) Zest Kim Ki-seok (김기석) BuZz Yu Byung-chul (유병철) MaKo Kim Myeong-gwan (김명관) Foxy9 Jung Jae-sung (정재성) , ZETA upset a weakened FNATIC

FNATIC Europe Rank #1 Leo Leo Jannesson Derke Nikita Sirmitev Boaster Jake Howlett Chronicle Timofey Khromov Alfajer Emir Ali Beder and reverse-swept Ninjas In Pyjamas

Ninjas In Pyjamas Inactive in a poetic comeback to secure a spot at playoffs. Although the group once again stumbled in their opener against G2 Esports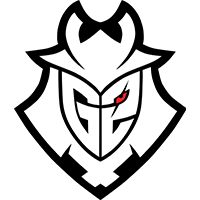 G2 Esports Inactive , the team performed a lower bracket run and placed third at the event, giving Japan its highest-ever placement at an international event to date.
ZETA was the first-ever Japanese roster to make it out of groups at an international LAN. (Photo: Colin Young-Wolff/Riot Games)
After missing out on Masters: Copenhagen and bowing out in groups at Champions, ZETA opted to remain with their roster ahead of the 2023 VCT in hopes of performing another deep run at an international event.
Unfortunately, the team placed last at both international events they attended – completely missing out on Masters: Tokyo following a poor performance in the Pacific League playoffs – after falling to Leviatán
Leviatán Latin America South Rank #1 tex Ian Botsch kiNgg Francisco Aravena nzr Agustin Ibarra Mazino Roberto Rivas aspas Erick Santos at São Paulo's LOCK//IN and NRG Esports

NRG Esports North America Rank #4 crashies Austin Roberts Victor Victor Wong at Champions. With their season over, ZETA began making roster changes.
The organization announced in a blog post that TENNN and XQQ would transition over to contention creation under ZETA, while crow, a former in-game leader for the team, moved into the coaching slot. This roster change leaves two spots on the active roster vacant ahead of the 2024 VCT.
ZETA's announcement marks the end of the fan-favorite lineup. (Photo: Lance Skundrich/Riot Games)
Now down to three active players, ZETA DIVISION
ZETA DIVISION Japan Rank #11 Laz Ushida Koji yuran Yushin Hato hiroronn Hiroki Yanai Dep Yuma Hashimoto SugarZ3ro Shota Watanabe is:
Preview image courtesy of Lance Skundrich/Riot Games.