Shopify Rebellion GC

Shopify Rebellion GC Inactive have released their roster after missing out on the Game Changers 2023 Championship: São Paulo. The organization expressed its intent to remain in the Game Changers scene as have a few of its former players.
SR GC's roster rose to great heights in 2022, where – starting as second fiddle to Cloud9 White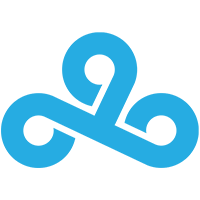 Cloud9 White Inactive Bob Bob Tran alexis Alexis Guarrasi Jazzyk1ns Jasmine Manankil katsumi Katja Pfahnl meL Melanie Capone – they turned heads after eliminating C9W from Game Changers 2022 Championship: Berlin on their advancement through the lower bracket.
After exacting revenge on Team Liquid Brazil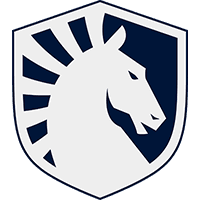 Team Liquid Brazil Brazil Rank #13 Bizerra Vitoria Vieira Joojina Letícia Paiva isaa Isabeli Esser daiki Natalia Vilela bstrdd Paula Naguil in a quick, two-map series, SR GC met G2 Gozen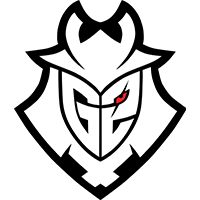 G2 Gozen Europe Rank #3 roxi Vivian Schilling Petra Petra Stoker mimi Michaela Lintrup sarah Sarah Ahmed Glance Anastasia Anisimova in the grand final of their biggest tournament of the year. Although they managed to secure a comfortable 2-0 lead against their opponents, they were unable to close out the series and were sent home with a second-place finish after a heartbreaking reverse-sweep from G2.
Heading into 2023, the team once again struggled to break past second place in the first two series, but had accumulated enough circuit points to qualify for São Paulo should the ideal series of events – Version1

Version1 Inactive sarahcat Sarah Simpson florescent Ava Eugene alexis Alexis Guarrasi meL Melanie Capone Noia Nicole Tierce taking home first place in the main event while SR GC placed high – played out.
Unfortunately, the team's dreams of attending Brazil were shattered after they fell to Evil Geniuses GC
Evil Geniuses GC North America Rank #6 PowerPixele Nora Lorri Lorrian Elad StarBound theia Melisa Mundorff , who would then go on to upset Version1 in the grand final to steal away North America's final ticket to São Paulo, effectively ending SR GC's year.
Shopify Rebellion GC

Shopify Rebellion GC Inactive was: