G2 Esports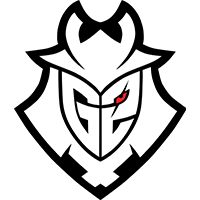 G2 Esports North America Rank #3 trent Trent Cairns valyn Jacob Batio JonahP Jonah Pulice neT Michael Bernet leaf Nathan Orf have finalized their roster with former Cloud9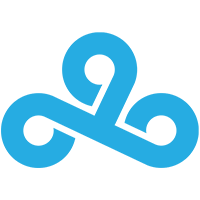 Cloud9 North America Rank #5 Xeppaa Erick Bach jakee Jake Anderson vanity Anthony Malaspina OXY Francis Hoang wippie Maxim Shepelev duelist Nathan "leaf" Orf.
Prior to joining G2, leaf's entire career was with C9, dating back to December 2020. He stuck with the team as the organization went through several different iterations of its roster, even managing to play a few matches before C9's TenZ era came to an end.
Despite a rocky start to 2023 that saw C9 again shake up its roster near the beginning of the year, leaf and his teammates built up considerable momentum over the course of the VCT Americas season, eventually concluding the regular season with an 8-1 record and the most map wins of any team in the region.
C9, however, could not maintain their momentum past that point, falling one win short of qualifying for Masters Tokyo in the VCT Americas playoffs and then again falling in the lower final of Americas LCQ.
The current G2 roster is built out of the core of The Guard
The Guard Inactive JonahP Jonah Pulice trent Trent Cairns neT Michael Bernet valyn Jacob Batio tex Ian Botsch ; four of the team's five players come from the now-defunct organization. All four players have played together since January 2022, when The Guard was little more than two months old as a team.
Two years of team chemistry paid off for the roster in the form of a title at Americas Ascension, which would ordinarily secure a team a place in the following season of VCT Americas. However, the folding organization did not accept its invitation to the VCT, which ultimately led to G2 signing the team and entering the VCT less than a month later.
The new G2 roster will debut against Sentinels
Sentinels North America Rank #10 pANcada Bryan Luna TenZ Tyson Ngo zekken Zachary Patrone johnqt Mohamed Amine Ouarid Sacy Gustavo Rossi in a showmatch tomorrow.
With the signing of leaf, the 2023 G2 Esports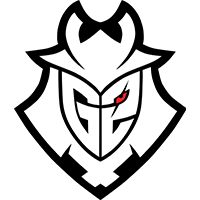 G2 Esports North America Rank #3 trent Trent Cairns valyn Jacob Batio JonahP Jonah Pulice neT Michael Bernet leaf Nathan Orf roster is: