Brenden "stellar" McGrath and Derrek "Derrek" Ha have not renewed their contracts with 100 Thieves
100 Thieves North America Rank #5 bang Sean Bezerra Cryocells Matthew Panganiban Asuna Peter Mazuryk , reducing the team to three. Their departures mark the first time the roster has changed multiple players since April 2022.
The remaining players on the roster, as well as coach Michael "Mikes" Hockom, are all signed until 2025. 100 Thieves now have a few months to trial and fully replace their IGL and their main initiator player.
stellar and Derrek both joined 100 Thieves in April of last year, the team's last big restructuring. Formerly of Luminosity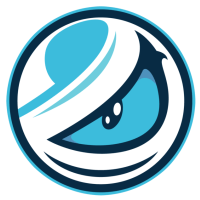 Luminosity Inactive moose Kaleb Jayne mada Adam Pampuch dazzLe Will Loafman bdog Brandon Sanders TiGG Tanner Spanu and Rise
Rise Inactive , respectively, the pair was kept on for 2023 as the team underwent minor changes. The only move 100 Thieves made prior to the VCT Americas' kickoff was replacing William "Will" Cheng with Cryocells .
After a top-eight finish at LOCK//IN, expectations were high for this 100 Thieves squad. They were not met, as 100 Thieves had to fight hard for three of their four wins in the VCT Americas. Ultimately the roster missed out on the playoffs, placing eighth as one of the five teams with a 4-5 record. Their final match was a 2-1 loss to MIBR

MIBR Brazil Rank #1 jzz João Pedro RgLMeister Matheus Rodigoli frz Leandro Gomes , which featured the infamous knife kill that took Evil Geniuses to Masters Tokyo.
The team's return to competition was short-lived, as their Americas LCQ run ended as quickly as it began. Just like they had done in the first week of Americas league play, Sentinels
Sentinels North America Rank #13 pANcada Bryan Luna Marved Jimmy Nguyen TenZ Tyson Ngo Zellsis Jordan Montemurro zekken Zachary Patrone johnqt Mohamed Amine Ouarid Sacy Gustavo Rossi bested 100 Thieves 2-1. Due to the LCQ format, that meant an early elimination and end of the year for the thieves.
The starting roster isn't the only set to alter in 100 Thieves, as changes to the coaching staff have been reported by BLIX.GG. According to Alejandro Gomis, former Evil Geniuses assistant coach Zikz has reached a verbal agreement with 100T and could be the team's new head coach. While Mikes' contract is only set to expire in 2025, the report also says his future with the organization is currently unknown.
100 Thieves
100 Thieves North America Rank #5 bang Sean Bezerra Cryocells Matthew Panganiban Asuna Peter Mazuryk have been reduced to: