UPDATE: Cloud9 have announced the official release of leaf. The article has been updated to reflect this.
Five days after Dylan "runi" Cade announced he had not renewed his contract with Cloud9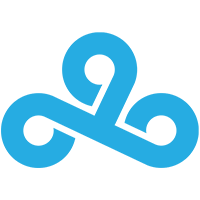 Cloud9 North America Rank #4 Xeppaa Erick Bach jakee Jake Anderson , the team has officially released of Nathan "leaf" Orf.
Cloud9's flex IGL announced he is open to play any role besides duelist, IGL or not. runi also revealed he's open to a transition to coaching and to any region. leaf has not announced his status, merely saying that he has "no idea what the future holds."
leaf was one of the three players Cloud9 signed going into the 2021 season. That year culminated in a top-eight Champions finish — his first and only international appearance barring VCT LOCK//IN — and with leaf leading the charge for his team at the world championship as the third-best rated player of the tournament. Cloud9 struggled to repeat that feat the following year, exiting the 2022 NA LCQ in fourth place.
runi was plucked from Soniqs

Soniqs Inactive ' 2022 roster — where he led the roster to several top finishes in NA's tier 2 — to be the IGL of Cloud9's VCT Americas roster, but only joined the team after VCT LOCK//IN. His shotcalling proved successful and guided the team to a second-place finish during the regular season, tied with LOUD

LOUD Brazil Rank #1 saadhak Matias Delipetro Less Felipe de Loyola tuyz Arthur Andrade cauanzin Cauan Pereira but separated from that Brazilian roster due to an early week 2 loss.
Cloud9 couldn't keep that form in their next two competitions, the VCT Americas playoffs and the Americas LCQ. In the league playoffs, the roster only accrued one win over Leviatán
Leviatán Latin America South Rank #1 Tacolilla Vicente Compagnon kiNgg Francisco Aravena nzr Agustin Ibarra Mazino Roberto Rivas Shyy Fabian Usnayo before NRG Esports

NRG Esports North America Rank #3 crashies Austin Roberts ardiis Ardis Svarenieks Victor Victor Wong eliminated them. Leviatán later found revenge at the Americas LCQ, where they eliminated Cloud9 in the lower bracket final.
leaf and runi's exits come within four days of Cloud9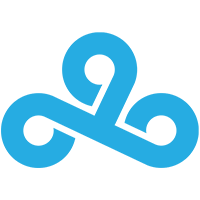 Cloud9 North America Rank #4 Xeppaa Erick Bach jakee Jake Anderson dropping Matthew "mCe" Elmore. Like most of the roster, both runi and mCe's contracts were only set to expire in 2025.
Cloud9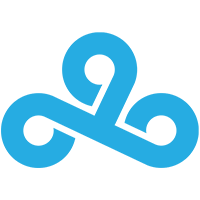 Cloud9 North America Rank #4 Xeppaa Erick Bach jakee Jake Anderson are currently just: