Tyson "TenZ" Ngo has renewed his contract with Sentinels
Sentinels North America Rank #13 pANcada Bryan Luna Marved Jimmy Nguyen TenZ Tyson Ngo Zellsis Jordan Montemurro zekken Zachary Patrone johnqt Mohamed Amine Ouarid Sacy Gustavo Rossi , the organization announced on Twitter/X. His contract was one of three in the roster set to expire this year.
TenZ is the most tenured member of the current Sentinels roster, being the key driver behind Sentinels' back-to-back Stage 1: Masters and Masters Reykjavik titles in 2021. That roster eventually fizzled out and went through deep changes but, through the several changes and the 2023 restructuring, TenZ kept his role as Sentinels' frontman.
TenZ stepped down temporarily from the roster in late April this year, citing a hand injury and COVID. Marved stepped into TenZ's place for those two weeks, during which Sentinels won a match and lost two others. He returned to the active roster in May, when Rory "dephh" Jackson, and the team parted ways. TenZ later revealed, in August, that he spent his two-week-long break working on himself.
Sentinels' VCT Americas run was rough, and ended with them as one of the five teams tied at a 4-5 record. However, due to tiebreakers, the roster placed seventh, just outside of playoffs contention. In the Americas LCQ, Sentinels were only able to find victory in their inaugural match over 100 Thieves
100 Thieves North America Rank #5 bang Sean Bezerra Cryocells Matthew Panganiban Asuna Peter Mazuryk , losing the next two to Cloud9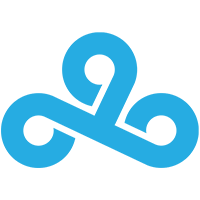 Cloud9 North America Rank #4 Xeppaa Erick Bach jakee Jake Anderson and Leviatán
Leviatán Latin America South Rank #1 Tacolilla Vicente Compagnon kiNgg Francisco Aravena nzr Agustin Ibarra Mazino Roberto Rivas Shyy Fabian Usnayo , the latter eliminating them from the running.
According to the VCT's Global Contract Database, Sentinels have two more contracts set to expire this year. Sixth-man-turned-starter Jimmy "Marved" Nguyen and assistant coach Drew "DrewSpark" Spark-Whitworth's contracts are both set to expire before the year is out.
Sentinels
Sentinels North America Rank #13 pANcada Bryan Luna Marved Jimmy Nguyen TenZ Tyson Ngo Zellsis Jordan Montemurro zekken Zachary Patrone johnqt Mohamed Amine Ouarid Sacy Gustavo Rossi ' roster is currently: