Rory "dephh" Jackson has announced that he will no longer be representing Sentinels
Sentinels North America Rank #21 pANcada Bryan Luna Marved Jimmy Nguyen TenZ Tyson Ngo zekken Zachary Patrone Sacy Gustavo Rossi in their remaining matches of the VCT Americas League.
As you may know I am not a part of the Sentinels . We left things amicably and I decided it was best for me to no longer continue playing the split.

The team didn't gel how we envisoned it to, and I will bare some of the responsbility for that. 1/3
After a lackluster performance at São Paulo's LOCK//IN saw the once-dominant organization fall at the hands of FNATIC

FNATIC Europe Rank #2 Leo Leo Jannesson Derke Nikita Sirmitev Boaster Jake Howlett Chronicle Timofey Khromov Alfajer Emir Ali Beder , the eventual winners of the tournament, the team looked to find better results in their regional league in hopes of qualifying for Masters: Tokyo. Unfortunately, after six weeks of matches, Sentinels have only been able to rack up two wins: a nail-biting series over 100 Thieves
100 Thieves North America Rank #1 bang Sean Bezerra Cryocells Matthew Panganiban stellar Brenden McGrath Derrek Derrek Ha Asuna Peter Mazuryk and a convincing victory over MIBR

MIBR Brazil Rank #2 jzz João Pedro heat Olavo Marcelo murizzz Murillo Tuchtenhagen RgLMeister Matheus Rodigoli frz Leandro Gomes .
Roster moves in hopes of securing results saw the team bid farewell to head coach Don "SyykoNT" Muir shortly after their loss to Leviatan, and the aid of sixth man Jimmy "Marved" Nguyen was temporarily enlisted as Tyson "TenZ" Ngo took a step back due to health issues.
Now, following a crushing defeat at the hands of Evil Geniuses
Evil Geniuses North America Rank #8 Boostio Kelden Pupello ScrewFace Kyle Jensen Demon1 Max Mazanov Ethan Ethan Arnold BcJ Brendan Jensen C0M Corbin Lee Apoth Vincent Le Reformed Jeffrey Lu jawgemo Alexander Mor , the organization will field a new roster without dephh in their upcoming match against KRÜ Esports
KRÜ Esports Latin America South Rank #2 keznit Angelo Mori NagZ Juan Pablo Lopez Klaus Nicolas Ferrari Melser Marco Eliot Machuca Amaro DaveeyS Santiago Galvis Ruiz axeddy Carlos Alberto . The roster change marks the end of the former in-game leader's tenure with Sentinels, having joined the organization from XSET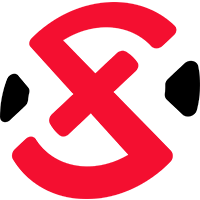 XSET Inactive ahead of LOCK//IN alongside Zachary "zekken" Patrone, SykkoNT, and Drew "DrewSpark" Spark-Whitworth.
dephh has announced that he is now a free agent but will be taking a short break before deciding on any course of action.
For their match against KRÜ, Sentinels
Sentinels North America Rank #21 pANcada Bryan Luna Marved Jimmy Nguyen TenZ Tyson Ngo zekken Zachary Patrone Sacy Gustavo Rossi will field: