DarkZero Esports
DarkZero Esports North America Rank #22 Ange Adam Milian ScrewFace Kyle Jensen Andersin Andy Collins KOLER Yannick Blanchette have entered the Valorant esports scene by signing the Kooky Koalas
Kooky Koalas Inactive Ange Adam Milian Andersin Andy Collins ScrewFace Kyle Jensen Harmon Nick Harmon roster.
DarkZero Esports
@DarkZeroGG
DarkZero, a household name in the North American Rainbow 6 scene, rose to prominence in 2020, securing top-four finishes in nearly every tournament appearance they participated in. Their move into the Valorant space was originally reported by Halo and later confirmed by Upcomer's George Geddes in April. However, their announcement has been delayed due to the departure of Erik "d1msumboi" Almhjell and the team's search for a fifth member. Additionally, according to DarkZero director of operations Rob Stamey, Visas were the primary reason for the announcement not being announced sooner.
The roster consists of Kyle "ScrewFace" Jensen and Nick "Harmon" Harmon, both formerly of Mamba Mode Gaming, which disbanded following abandonment by the organization's CEO.
Adam "Ange" Milian previously had a multi-month stint on Rise beginning in September 2020, but was released from the team in early February, and has since then been competing in tournaments with Kooky Koalas.
Rounding out the roster are Yannick "KOLER" Blanchette and Andy "Andersin" Collins. Andersin was a part of the Pretty Boyz and Slimy Boogermen rosters, the former of which eventually became XSET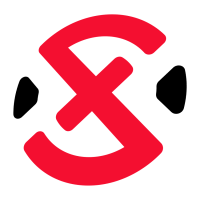 XSET North America Rank #5 Cryocells Matthew Panganiban dephh Rory Jackson zekken Zachary Patrone AYRIN Jordan He . The latter dabbled in tier 2 tournaments after their debut in the Nerd Street Gamers open qualifier of First Strike North America, where they gained recognition by defeating Cloud9 White and Built By Gamers to secure a spot in the closed qualifier through a top 8 finish.
Koler, on the other hand, is well known for the rounds he has made in the tier 1 North American Valorant scene. He was part of the first iteration of the Immortals roster when they entered Valorant in May of last year. Eventually, he became a part of NRG esports, but was eventually benched and replaced by Ryan "Shanks" Ngo in December. After that, he played with Beastcoast until the organization dropped its Valorant roster and Ghost Gaming on a trial basis before quietly joining the Kooky Koalas squad.
Recently, the Kooky Koalas took first place in the Pittsburgh Knights June monthly gauntlet, defeating Soniqs in the grand finals and only dropping three maps throughout the entire top 16 playoff bracket.
DarkZero Esports
DarkZero Esports North America Rank #22 Ange Adam Milian ScrewFace Kyle Jensen Andersin Andy Collins KOLER Yannick Blanchette are officially: