Rise
Rise North America Rank #15 Spirit Adam Wills anger Todd Williams ChurmZ Corey Koch riku Chris Piasecki Ange Adam Milian have announced the addition of former Underrated player Adam " Ange " Milian and Chris " riku " Piasecki to the team's roster.
Both riku and Ange have been teamless since August, moving over to Valorant from CS:GO following careers in ESEA's MDL division. The duo were previously seen together in James " Nurfed " McFadden's Big Frames, playing in the closed qualifier for the Pittsburgh Knights Gauntlet Series.
Rise
@TheRiseNation
The introduction of riku and Ange is the culmination of several roster changes Rise has undertaken in the past week. Earlier in August, the organization announced the transfer of Justin " Ksiaze " Goszczynski to Luminosity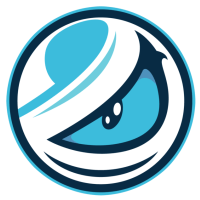 Luminosity North America Rank #14 aproto Alex Protopapas stellar Brenden McGrath thief Brady Dever Ksiaze Justin Goszczynski Venerated Zachary Roach before later parting ways with Rahmin " ShoukR " Shoukoohi.
Ange is a former player of Team Underrated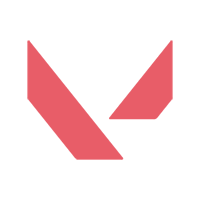 Team Underrated Inactive 4Pack Kevin Przypasniak shanks Ryan Ngo Ange Adam Milian RetrQ Alex Kadan Neptune Jason Tran , playing in the Trovo Challenge and Fight Night Arenas with the un-sponsored roster prior to their disbandment at the start of August. After subbing for Renegades
Renegades North America Rank #17 cp2 Chuck Proud randyySavage Devon Bréard Winsum Ryan Johns Berghy Stephen Bergh RetrQ Alex Kadan in the Pittsburgh Knights Gauntlet Series, both Ange and riku played with Rise in the Pulse Series, prior to them officially joining the roster.
Rise are one of the ten teams that were invited to the 30Bomb Invitational Series #2, with the first week of competition set to begin soon. Their first two matches of the league will be set against Mamba Mode Gaming
Mamba Mode Gaming North America Rank #9 chase Dajon Lopez Critical Tristan Trinacty zecK Addison Gorzeck WeDid Matthew Suchan Osias Ronan Javelona and Genesis
Genesis North America Rank #16 Karbon pr0phie Kehmicals CAD3N nosyy .
Rise
Rise North America Rank #15 Spirit Adam Wills anger Todd Williams ChurmZ Corey Koch riku Chris Piasecki Ange Adam Milian are now: