Sentinels
Sentinels North America Rank #21 pANcada Bryan Luna Marved Jimmy Nguyen TenZ Tyson Ngo zekken Zachary Patrone Sacy Gustavo Rossi have parted ways with Don "SyykoNT" Muir, Sentinels CEO Rob Moore announced on Twitter. The announcement came only three hours following Sentinels' second loss in the 2023 Americas League, falling 2-1 to Latin America's Leviatán
Leviatán Latin America South Rank #1 Tacolilla Vicente Compagnon kiNgg Francisco Aravena nzr Agustin Ibarra Mazino Roberto Rivas Shyy Fabian Usnayo .
We have come to the difficult decision to part ways with Don
@SyykoNT
Muir. Adam
@itskaplan
Kaplan will be stepping in as head coach effective immediately.
SyykoNT is best-known for his two-year tenure with XSET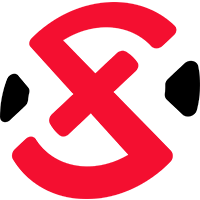 XSET Inactive , steering the team through a series of roster changes that culminated in 1st place finish domestically and a 5-6th place finish at Valorant Champions 2022. After XSET dissolved its primary roster, SyykoNT was signed by Sentinels alongside kaplan, with the duo given the job of leading Sentinels' superstar roster into the 2023 Champions Tour.
With the team down to one coach, Adam "kaplan" Kaplan has been promoted to Head Coach. Kaplan originally joined Sentinels in October of 2022 alongside SyykoNT, and was branded as the team's "strategic coach." After stepping down from playing competitive in December 2020, kaplan returned to the server as the coach of Ghost Gaming
Ghost Gaming Inactive koalanoob Gianfranco Potestio NiSMO Marc-Andre Tayar aproto Alex Protopapas brawk Brock Somerhalder johnqt Mohamed Amine Ouarid , and briefly with the ad-hoc Ghostbusters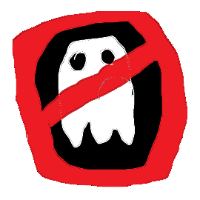 Ghostbusters Inactive johnqt Mohamed Amine Ouarid NiSMO Marc-Andre Tayar brawk Brock Somerhalder aproto Alex Protopapas roster.
With a legacy to live up to, Sentinels have struggled in the first three weeks of competition in the ultra-competitive Americas League. After a 2-1 win over 100 Thieves
100 Thieves North America Rank #1 bang Sean Bezerra Cryocells Matthew Panganiban stellar Brenden McGrath Derrek Derrek Ha Asuna Peter Mazuryk that went down to the wire thrice, Sentinels were hit with two brutal losses from NRG Esports

NRG Esports North America Rank #3 FiNESSE Pujan Mehta s0m Sam Oh crashies Austin Roberts ethos Alan Ruan ardiis Ardis Svarenieks Victor Victor Wong and the aforementioned Leviatán.
SykkoNT's sudden departure marks the first major shakeup for the roster, following the signing of Jimmy "Marved" Nguyen in wake of Hunter "SicK" Mims's suspension from the roster.
Sentinels
Sentinels North America Rank #21 pANcada Bryan Luna Marved Jimmy Nguyen TenZ Tyson Ngo zekken Zachary Patrone Sacy Gustavo Rossi are now: