UPDATE: FNS and Marved have also announced that they are in search of new opportunities as restricted free agents. The article has been updated to reflect the changes.
The remaining four members of OpTic Gaming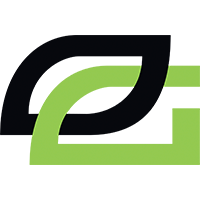 OpTic Gaming North America Rank #1 have all announced that they are looking for new opportunities in 2023. The news comes after OpTic were not selected as one of the 10 Americas teams for the 2023 franchised league.

OpTic yay
@yay
OpTic Chet
@chetsingh
With the news that
@OpTic
was declined for Riot Partnership they've allowed me to seek partnered team opportunities. Looking for Head Coach and/or GM position. Ready to do it all over again in 2023
Contact
@derrick_truong
Chet initially joined OpTic back in October when the squad was still playing under the Envy
Envy Inactive Marved Jimmy Nguyen Victor Victor Wong crashies Austin Roberts FNS Pujan Mehta yay Jaccob Whiteaker banner, several months after Marved joined on loan from FaZe Clan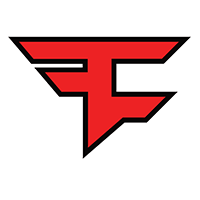 FaZe Clan North America Rank #5 POISED Kevin Ngo BABYBAY Andrej Francisty . He joined after coaching TSM

TSM North America Rank #9 gMd Anthony Guimond seven Johann Hernandez Subroza Yassine Taoufik for 5 months. yay also joined while the team was under the Envy banner to replace Anthony "mummAy" DiPaolo, and was the final change for the OpTic-Envy starting five in the core's time together. In-game leader FNS has been with the OpTic-Envy core since the early days of competitive Valorant, dating back to the original together we are terrific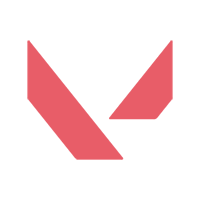 together we are terrific Inactive c4Lypso Abdo Agha mummAy Anthony DiPaolo LeviathanAG Aleko Gabuniya PureR Bryce Lovell Andersin Andy Collins squad.
The ex-Envy squad made a historic run at Stage 3 Masters: Berlin in 2021, sailing through the group stage without dropping a map and usurping Sentinels
Sentinels North America Rank #15 TenZ Tyson Ngo ShahZaM Shahzeb Khan shroud Michael Grzesiek dapr Michael Gulino and 100 Thieves
100 Thieves North America Rank #3 bang Sean Bezerra stellar Brenden McGrath Will William Cheng Derrek Derrek Ha Asuna Peter Mazuryk , arguably the top two North American teams at the event, to set up a grand finals bout against Gambit Esports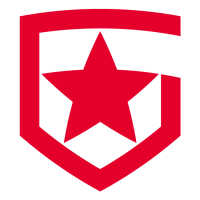 Gambit Esports Inactive Redgar Igor Vlasov Chronicle Timofey Khromov d3ffo Nikita Sudakov sheydos Bogdan Naumov nAts Ayaz Akhmetshin . Unfortunately, the Russian powerhouse squad proved to be too much for the team, and they ended up finishing runner-up at the event.
However, Envy had already secured their spot at Valorant Champions 2021 as a result of their solid finishes throughout the 2021 competition year. Unfortunately, the team fell short in the group stage to Acend
Acend Europe Rank #5 L1NK Travis Mendoza vakk Vakaris Bebravičius MONSTEERR Ondřej Petrů cNed Mehmet Yağız İpek starxo Patryk Kopczynski and X10 Esports
X10 Esports Asia-Pacific Rank #33 Aowha SeveN89 xcool Nuttadet Wijit Fluky Phakphon Sukhonchasiri in the winner's and decider match respectively, sending them home early with unfulfilled expectations.
In February 2022, Envy moved their squad under the OpTic Gaming banner, bringing a new resurgence of the Green Wall in esports as OpTic and Envy more sharply defined who represented the merged brands as esports rosters and content creators.
Their new banner soon became associated with the elite tier of North American Valorant teams, as the team earned a spot on the international stage following an exciting Stage 1: Challengers playoffs. OpTic ended up taking home their first international title, the first world championship won by a North American roster since Sentinels took home the first Masters title in 2021.
OpTic represented North America on the world stage at the two other international events in the 2022 VCT competition year: Masters Copenhagen and Champions 2022 Istanbul. Both times, OpTic fell to their opponents in the upper final of the playoff bracket, but were unable to secure a complete a rally back to win a title.
Yesterday, Victor "Victor" Wong and Austin "crashies" Roberts were both released from their contracts with OpTic amid the final selection of teams for the 2023 franchised league.