Victor "Victor" Wong and Austin "crashies" Roberts have been released from their contracts with OpTic Gaming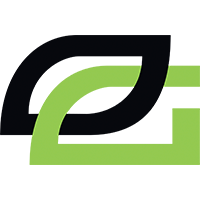 OpTic Gaming Inactive , shortly after it was revealed OpTic wouldn't be a part of the VCT Americas league.
Victor
@victorwong
Victor and crashies were not a part of the original Envy
Envy Inactive Marved Jimmy Nguyen Victor Victor Wong crashies Austin Roberts FiNESSE Pujan Mehta yay Jaccob Whiteaker roster, instead hailing from T1
T1 Korea Rank #3 iNTRO Kang Seung-gyun (강승균) xeta Son Seon-ho (손선호) Sayaplayer Ha Jeong-woo (하정우) ban Joseph Seungmin Oh Munchkin Byeon Sang-beom (변상범) Carpe Lee Jae-hyeok (이재혁) . The duo joined Envy (later OpTic) just two months after the initial signing, replacing Abdo "c4Lypso" Agha and Adam "aKis" Kisseberth. Victor and crashies represented the Envy brand throughout 2020 and until the end of 2021. They first reached international LANs last September, when the team turned heads by being the Masters Berlin runners-up. They closed the year on a bittersweet note, with a top-12 exit at Champions.
As part of retiring the Envy brand, Victor, crashies, and the team were transferred to OpTic in Feb. 2021. They came back with a bang, conquering Masters Reykjavik over LOUD

LOUD Brazil Rank #1 aspas Erick Santos saadhak Matias Delipetro Less Felipe de Loyola tuyz Arthur Andrade cauanzin Cauan Pereira , dropping only one match throughout. OpTic struggled to repeat the result at Masters Copenhagen, losing to eventual champions FunPlus Phoenix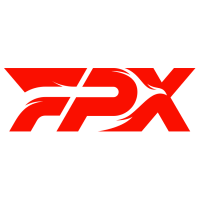 FunPlus Phoenix Inactive SUYGETSU Dmitry Ilyushin Zyppan Pontus Eek ANGE1 Kyrylo Karasov Shao Andrey Kiprsky ardiis Ardis Svarenieks 3-1 in the lower final. At Champions, LOUD exacted revenge on them and became world champions in a bout that favored the Brazilians 3-1. Despite the loss, OpTic's international consistency put them in the discussion for best team of the year, with Victor and crashies as two of their most consistent players.
This is OpTic's first roster move since Aug. 2021, when they replaced Anthony "mummAy" DiPaolo with Jaccob "yay" Whiteaker. While it seemed like a simple move at the time, yay's addition turned OpTic into one of the world's best teams with its duelist consistently at the top of the stats charts.
Victor and crashies' exit leaves OpTic without one of the most consistent flex duelist players, as well as one of the top initiators in the world.
OpTic Gaming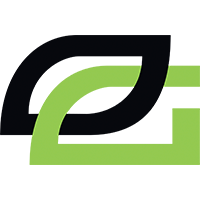 OpTic Gaming Inactive are still: