Envy
Envy North America Rank #5 Marved Jimmy Nguyen Victor Victor Wong crashies Austin Roberts FNS Pujan Mehta mummAy Anthony DiPaolo have announced the loan of FaZe Clan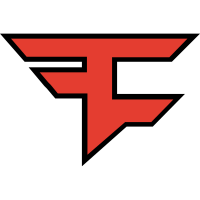 FaZe Clan North America Rank #4 BabyJ Hunter Schline ZachaREEE Zachary Lombardo BABYBAY Andrej Francisty Rawkus Shane Flaherty corey Corey Nigra 's Jimmy "Marved" Nguyen, for an undisclosed period of time. Jake "kaboose" McDonald steps down to a reserve role.
A report released earlier this month by George Geddes of Upcomer revealed trials to replace kaboose were ongoing, with his substitute undetermined at the time.
Marved has been a FaZe member since late July 2020. Best known on the Omen, Marved helped the squad stand out in North America, especially as the Champions Tour kicked off in 2021. The team qualified for Stage 1: Masters 1 with an undisputed run in Challengers 3. They showed up even stronger for Masters, but fell to Sentinels' new-look roster. The team's radical rise in Stage 1 soon dropped off in the consecutive stage, failing to reach the main event of either Challengers in Stage 2.
Envy, on the other hand, has kept its status as a title contender in the region, scarcely placing outside the top 4 in major tournaments. In its two most important tournaments this year - Stage 1: Masters and Stage 2: Challengers Finals - they've placed fourth.
Envy now acquire a dedicated smokes player, just a day away from the Stage 3: Challengers 1 qualifier, where they'll debut their new lineup against Carnos Arks. FaZe, who are rumored to pick up Hunter "BabyJ" Schline, are set to open againt MeowMeow.
For Stage 3, Envy
Envy North America Rank #5 Marved Jimmy Nguyen Victor Victor Wong crashies Austin Roberts FNS Pujan Mehta mummAy Anthony DiPaolo will field: