DRX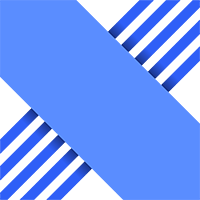 DRX Korea Rank #1 stax Kim Gu-taek (김구택) Rb Goo Sang-Min (구상민) Zest Kim Ki-seok (김기석) BuZz Yu Byung-chul (유병철) MaKo Kim Myeong-gwan (김명관) stunned the Istanbul crowd by taking down defending champions FunPlus Phoenix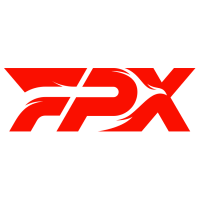 FunPlus Phoenix Europe Rank #1 SUYGETSU Dmitry Ilyushin Zyppan Pontus Eek ANGE1 Kyrylo Karasov Shao Andrey Kiprsky ardiis Ardis Svarenieks in a 2-0 sweep.
Earlier in the day, LOUD

LOUD Brazil Rank #1 Sacy Gustavo Rossi aspas Erick Santos saadhak Matias Delipetro pancada Bryan Luna Less Felipe de Loyola defeated their fellow South Americans Leviatán
Leviatán Latin America South Rank #1 Tacolilla Vicente Compagnon Melser Marco Eliot Machuca Amaro adverso Benjamín Poblete kiNgg Francisco Aravena Shyy Fabian Usnayo to become the first team to secure a top-six finish at Champions, alongside DRX.
Photo: Colin Young-Wolff/Riot Games
The last two South American teams still in the tournament, Leviatán
Leviatán Latin America South Rank #1 Tacolilla Vicente Compagnon Melser Marco Eliot Machuca Amaro adverso Benjamín Poblete kiNgg Francisco Aravena Shyy Fabian Usnayo and LOUD

LOUD Brazil Rank #1 Sacy Gustavo Rossi aspas Erick Santos saadhak Matias Delipetro pancada Bryan Luna Less Felipe de Loyola , gave the Istanbul crowd their first taste of action. For both teams, this match was their first time playing in front of an international crowd, and the winner of this South American derby would come down to who could hold their nerve better in this high-pressure environment.
Leviatán had not yet lost a pistol round at Champions, and Icebox started no different, as they took the pistol and the following round. LOUD took the lead by winning the bonus round and extending that into a streak of three rounds. The advantage swung again when Leviatán took four rounds in a row and gained a 6-3 lead. LOUD ended their drought in round 10, but another two rounds for Leviatán established a commanding 8-4 halftime lead.
LOUD delivered Leviatán their first pistol round loss to crucially stay in the map, but Leviatán forced up and managed to win the next two rounds, extending their lead to 10-5. LOUD squeaked by to win their bonus, but another two Leviatán rounds got the Chileans to match point at 12-6. However, LOUD were not out of it yet and started chipping away at their opponent's lead, until Leviatán were forced to take a timeout at 12-9.
Another two rounds got LOUD's deficit down to just one round with a chance to secure overtime. Leviatán took their second timeout to try and stabilize, but LOUD had the upper hand again and sent the game to overtime. With the ball in their court, LOUD showed no signs of stopping and took two quick overtime rounds to deliver Leviatán a crushing 14-12 defeat.
"These things happen," kiNgg said. "We felt like we were superior on the map, but it was the anxiety just to close it out more than anything. We're happy with our performance towards the beginning, but it just didn't go our way."
kiNgg does all he can, but Less sticks the bomb and sends Icebox to overtime.
Leviatán opened with the pistol round on Haven, and squeaked by to win the anti-eco after running into a gamble stack. Rounds swung back and forth for a while, but LOUD were the first to establish a stable position in the half, and they won three rounds in a row to take a 5-4 lead. With two more rounds in the half, the Brazilians took the halftime lead at 7-5.
LOUD pulled further ahead by taking the first two rounds of the second half. Leviatán won the bonus in response, but LOUD started picking up several rounds in a row. Two Leviatán timeouts at 10-6 and at 12-6 could do nothing to stop the Brazilians' momentum, and they wrapped up the last four rounds of Haven to take the series with a 13-6 victory.
Surely he doesn't get away with that.
"In the beginning of the first game, I think our communication wasn't that good and we were playing solo sometimes," Sacy noted. "After our first game – honestly after the first half of the first game – we started playing together. We made the comeback, and then the second game we just had a good read on their Haven. It's their good map, but I think me and saadhak made some pretty good calls."
Over the past two years, DRX have gained a reputation for underperforming in playoffs after looking strong in groups. They had a chance to disprove this status in the second quarterfinal of the day, and they faced no better opponent than FunPlus Phoenix to make a statement against.
DRX were brimming with confidence in the opening rounds of Ascent, and they took the first six rounds unanswered. After FPX finally got on the board in round seven, the Europeans found much more success on their attack. They only lost one more round in the half, pulling the score back to only a 7-5 lead in favor of DRX.
A clutch from stax allowed DRX to take the second pistol round, but their advantage wouldn't stand long, as FPX took the next two rounds off the back of a thrifty. Nevertheless, DRX got a strong foothold in the second half as they took four of the next five rounds to put themselves on match point. However, the game wouldn't end there, and four decisive rounds from FPX took the game to overtime.
FPX's attack was shut down in the first round of overtime, but from an unwinnable situation, ardiis pulled off an other-worldly 1v3 clutch. He needed no more than a sliver of health to take down the opposing three players all within the same second, and killed the last two with exactly one health point thanks to stax's Seize.
"It was a pretty average play to be honest, I got lucky," ardiis said jokingly. "Yeah, it was a decent play, I just felt it in the moment and they all died."
cNed 's reaction was all of us watching that ardiis clutch. (Photo: Colin Young-Wolff/Riot Games)
Having just witnessed magic, the Istanbul crowd chanted the Latvian's name when he was thrust into another clutch in the following round. This time, it was not to be, and DRX tied the game up.
Advantage swung the way of DRX as they took their first match point of overtime, but FPX denied them. Twice more, DRX won their defensive round to take match point, only to be shut down by FPX in the following round. In round 33, FPX finally broke the pattern and won an attacking round to take their second match point at 17-16. However, heroics in a 1v2 from stax pulled the game back level from the brink of defeat.
FPX looked poised to take another attacking round, but a lightning-fast 2v4 from stax and Zest swung the advantage in DRX's favor instead. With this, DRX seemed to have finally broken the stalemate, and with a win in round 36, they wrapped up a grueling Ascent overtime at 19-17.
Even though his team lost the map, this clutch by ardiis will no doubt go down in the history books.
DRX took the first two rounds of Breeze, and a 2v5 from stax and MaKo helped them win the bonus round as well. FPX got their first pair of rounds in rounds five and six, but DRX responded with a round of their own to prompt a timeout from FPX. The Europeans picked up a thrifty after the timeout, but another two rounds got DRX up to a 7-3 lead. A final pair of two rounds wrapped up a decisive 9-3 half.
A DRX pistol round put FPX in dire straits, and an unsuccessful force buy got DRX up to 11. The subsequent round put DRX on match point at 12-3, all but wrapping up the series barring a miracle from FPX. The reigning champions picked up two more rounds, but DRX closed out the series at 13-5 to pull off a stunning 2-0 victory.
"You could have the best strategy in the world, and all it takes is one cracked Korean aimer to ruin your day," Benkai said about this round on the analyst desk.
The previous time DRX and FPX faced, FPX eliminated their Korean opponents with a confident 2-0 on their way to a full lower bracket run, but this time, DRX struck back to take a huge win.
"Obviously we're elated," Rb said. "We were able to get revenge on FPX having lost to them in the lower bracket at Masters. But, we still have a couple of matches until the final, so we're gonna continue grinding and continue practicing."
"I think the big difference is we had zero days to prepare, and they had six," d00mbr0s said after the match. "We're a preparation-heavy team so obviously it's going to be a bit harder for us. I think also, leading up to this tournament, we had some travel issues that affected the preparation in all stages. Apart from that, I think BuZz played amazingly, and they played really well individually, so I think it was a combination of those two factors."
"And they got lucky," ANGE1 added.
Throughout the match, BuZz's Jett caused havoc for the side of FPX. BuZz went 16-7 in opening duels in the series and racked up 36 kills in 36 rounds of Ascent. Even on Breeze, where most of the heavy lifting was done by stax and Zest, he continued being a space maker for his team, winning six out of his eight opening duels.
"As you know, I used to play Jett a couple of events ago," BuZz said. "Personally, I have a very aggressive style of play, so although I played the sentinel role in the last couple of events, I think we transitioned off of that and into an entry role. With these agents, I can play much more aggressively, which fits my style of play."
Could this finally be DRX's time? (Photo: Colin Young-Wolff/Riot Games)
Having just lost to DRX, FPX are faced with having to make a lower bracket run of similar proportions as their run in Copenhagen, which means their match schedule will be booked.
"Unfortunately we lost against XSET, so the schedule became really tough for us," d00mbros noted. "We play Leviatán in two days, so we have one day to prepare at least. Better than zero. We will try, and if I have to sacrifice sleep or watch their games from my bathtub in my hotel, I will."
Looking ahead
After two spectacular series, two more quarterfinal matchups await. Representatives from EMEA and NA will be looking to settle old scores and determine which is the better region in front of the animated Istanbul crowd.
Tomorrow's matches are: