T1
T1 Korea Rank #3 iNTRO Kang Seung-gyun (강승균) xeta Son Seon-ho (손선호) Sayaplayer Ha Jeong-woo (하정우) ban Joseph Seungmin Oh Munchkin Byeon Sang-beom (변상범) Carpe Lee Jae-hyeok (이재혁) have signed Joseph "ban" Seungmin Oh from Knights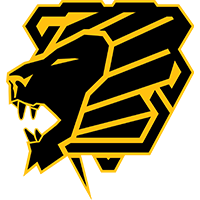 Knights Inactive , and part ways with Joshua "pwny" VanGorder.
Our next departure will be
@1pwny
from our Valorant roster.
Thank you for sharing your time and skills with the team.
We wish the best to you both in the future.
After a tumultuous 2021, T1 were making noise ahead of VCT 2022 when they bolstered the roster with the likes of former 100 Thieves
100 Thieves North America Rank #1 bang Sean Bezerra Cryocells Matthew Panganiban stellar Brenden McGrath Derrek Derrek Ha Asuna Peter Mazuryk IGL Joshua "steel" Nissan, former XSET member Zander "thwifo" Kim, and up-and-comer pwny. Despite such additions, the roster got off to a rough start after forfeiting the first open qualifier of Stage 1 due to the use of unauthorized communication, and were subsequently eliminated in the second open qualifier. T1 failed to qualify for Stage 2: Challengers after being eliminated by NYFU
NYFU Inactive Oderus Chad Miller YaBoiDre Diondre Bond ShoT_UP Andrew Orlowski neptune Jason Tran JSUNG Jason Sung and VIRTUOSO
VIRTUOSO Inactive King Aiden King Eley Zach Stauffer DBK Dylan Bazic-Kulangiev Blahst Nathan Brand snxper Louis Lama in the open qualifiers.
As a result, T1 went through a slew of changes. Johann "seven" Hernandez departed the roster and joined TSM

TSM North America Rank #8 gMd Anthony Guimond seven Johann Hernandez NaturE Nicholas Garrison Kanpeki Eric Xu corey Corey Nigra ahead of Stage 2; Rahul "curry" Nemani was traded to Cloud9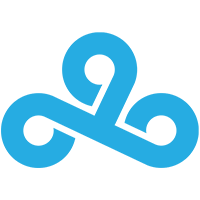 Cloud9 North America Rank #2 Xeppaa Erick Bach leaf Nathan Orf Zellsis Jordan Montemurro runi Dylan Cade jakee Jake Anderson in exchange for Son "xeta" Seon-ho (손선호) and coach Yoon "Autumn" Eu-ddeum (윤으뜸), and T1 head coach David "dd8" Denis left the team. Up until this point, T1's last move was signing former Crazy Raccoon
Crazy Raccoon Japan Rank #5 popogachi Souta Morita Meiy Ibuki Seki Medusa An Min-cheol makiba Miyamoto Akatsuki neth Yusuke Matsuda star Byeon "Munchkin" Sang-beom (변상범).
ban joins from Knights, a team that competed in Stage 1: Challengers group stage after defeating Soniqs

Soniqs Inactive in the open qualifiers. Knights qualified for Challengers playoffs after going 2-3, coming in as the Group B fourth seed, but the run was short-lived as they were eliminated by XSET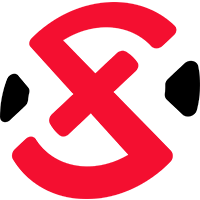 XSET Inactive . After losing to 100 Thieves in the first open qualifier, the roster failed to replicate its success for Stage 2: Challengers, as they were one match shy from victory against Ghost Gaming
Ghost Gaming Inactive koalanoob Gianfranco Potestio NiSMO Marc-Andre Tayar aproto Alex Protopapas brawk Brock Somerhalder johnqt Mohamed Amine Ouarid . Since then, Knights have been competing in the tier two scene, where they recently won NSG Summer Champs - Open 12.
T1
T1 Korea Rank #3 iNTRO Kang Seung-gyun (강승균) xeta Son Seon-ho (손선호) Sayaplayer Ha Jeong-woo (하정우) ban Joseph Seungmin Oh Munchkin Byeon Sang-beom (변상범) Carpe Lee Jae-hyeok (이재혁) are currently: