The 2022 VRL Finals' group stage came to an end this Sunday, paving the way for this week's playoffs.
Due to the absence of a CIS team, the Finals' group stage adopted the same format as the VCT EMEA Promotion's group stage. Group A maintained the original, planned GSL format, while Group B pivoted to a three-team round-robin stage.
Case Esports
Case Esports Europe Rank #72 falltw Alexandr Chernukhin Ambi Štěpán Beránek Yurii Salvador Gasco roxie Povilas Krivelis Wolfen Berkant Joshkun breezed through the competition in Group A, getting the better of EXCEL

EXCEL Europe Rank #61 Moe40 Muhammad Hariff chiwawa Egor Stepanyuk paTiTek Patryk Fabrowski FoxieGG Tyler Lowton ALIVE Gilad Hakim and TENSTAR
TENSTAR Europe Rank # YouBreak Piotr Chodoła Buld Michał Sokal kacpi Kacper Wolski maniek Jakub Mańkowski Stix Wojciech Chamielec to qualify atop their group. Team Vitality
Team Vitality Europe Rank #13 BONECOLD Santeri Sassi nataNk Nathan Bocqueho baddyG Kamil Graniczka H1ber Joona Parviainen ceNder Jokūbas Labutis later eliminated EXCEL in the elimination match, afterwards sweeping TENSTAR with an eleven-round comeback on Bind to qualify in second from Group A.
In Group B, Team Falcons
Team Falcons MENA Rank # alvar Khaled Abdullah OuTLaW Abdullah Sulaiman Al-Salem SpYzera Abed Doughan Fr4nky Ibrahim Alrubaian Moh Mohammad Bin Oti were quickly eliminated from playoffs contention, as Angry Titans
Angry Titans Inactive Epzz Andreas Vallvingskog AFoxx Fábio Veigas HearthBeat Marco Soffia Lime Jacob Foster bipo Taranvir Singh and FUT Esports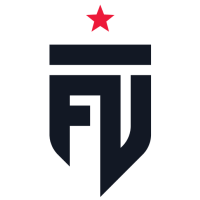 FUT Esports Europe Rank #18 MrFaliN Furkan Yeğen Muj Serhat Yüksel MOJJ Buğra Kiraz qRaxs Doğukan Balaban qw1 Konuralp Şahin secured 2-1 and 2-0 wins, respectively. In the final match to decide who'd move on in first place, the Turkish champions secured a bumpy 2-0 win over the DACH representatives.
The four playoffs team now get a day's rest, as the VRL Finals resume Tuesday, August 2. While between Stage 1 and 2, teams were fighting for two slots in the VCT, this time they'll be fighting for the title of VRL Champions and the largest slice of the €150,000 EUR.
The first round of the VRL Finals playoffs is: