The players of NYFU
NYFU Inactive Oderus Chad Miller YaBoiDre Diondre Bond ShoT_UP Andrew Orlowski neptune Jason Tran JSUNG Jason Sung have revealed that the team has been rejected from the 2023 franchised league, and will be exiting competitive Valorant. Additionally, Diondre "YaBoiDre" Bond has revealed that he will be taking an indefinite break from Valorant.
The NYFU roster was completed three months ago with YaBoiDre, Andrew "ShoT_UP" Orlowski, Jason "neptune" Tran, and Jason "JSUNG" Sung joining Chad "Oderus" Miller in a rebuild following a change of branding from Andbox
Andbox Inactive Oderus Chad Miller mummAy Anthony DiPaolo Lear Dayton Akau Jonaaa6 Jonard Penaflor vice Daniel Kim , the organization's previous name for their non-Overwatch League and CDL teams.
The team has been a staple attendee of tier two competition in the past couple of months after falling short of qualifying for Stage 1 and Stage 2 Challengers, finishing in the top 16 in all four qualifier events. Under the NYXL organization this past year, the squad's highlights include victories in the SMU X QOR Cup and NSG Summer Championship Open 8, runner-up finishes in the second Knights Circuit Weekly and NSG Summer Championship Open 9, and podium finishes in the February edition of the Knights Monthly Gauntlet and NSG Summer Championship Open 2.
As a result of this announcement, NYFU's involvement in the third season of the MEL Premiership has ended, with TSM

TSM North America Rank #7 gMd Anthony Guimond seven Johann Hernandez Subroza Yassine Taoufik corey Corey Nigra Rossy Daniel Abedrabbo replacing them in their final three matches against Version1

Version1 North America Rank #11 zander Alexander Dituri penny Erik Penny effys Loic Sauvageau wippie Maxim Shepelev , Knights Academy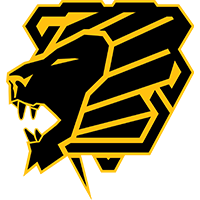 Knights Academy North America Rank #51 RaM Ram Del Prado Frosty Ashton Rakoske PureVNS Vincent Nguyen riku Chris Piasecki , and DarkZero Esports
DarkZero Esports Inactive ScrewFace Kyle Jensen Ange Adam Milian Trick Justin Sears ZexRow Anthony Colandro Drone Taylor Johnson . This announcement follows one made earlier today by the former Akrew
Akrew Inactive gucc107 Andrew Gutnichenko Neon Austin Hedge Paincakes Jake Hass jovahnii Jovanni Miramontes ZachaREEE Zachary Lombardo roster, who also announced that they would be stepping back from Valorant.
The now-disbanded roster of NYFU
NYFU Inactive Oderus Chad Miller YaBoiDre Diondre Bond ShoT_UP Andrew Orlowski neptune Jason Tran JSUNG Jason Sung includes: