Few teams can claim for themselves what FNATIC

FNATIC Europe Rank #6 Enzo Enzo Mestari Derke Nikita Sirmitev Boaster Jake Howlett Mistic James Orfila Alfajer Emir Ali Beder can.
After KRÜ Esports
KRÜ Esports Latin America South Rank #1 delz1k Joaquin Espinoza NagZ Juan Pablo Lopez Klaus Nicolas Ferrari Mazino Roberto Rivas keznit Angelo Mori , who have attended every Valorant LAN to this day, they are tied for the most international tournament appearances. Copenhagen will be FNATIC's fourth LAN, a feat only DRX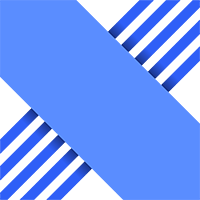 DRX Korea Rank # stax Kim Gu-taek (김구택) Rb Goo Sang-Min (구상민) Zest Kim Ki-seok (김기석) BuZz Yu Byung-chul (유병철) MaKo Kim Myeong-gwan (김명관) , OpTic Gaming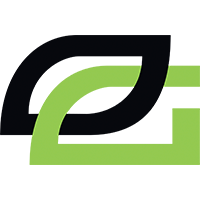 OpTic Gaming North America Rank # crashies Austin Roberts FNS Pujan Mehta Victor Victor Wong Marved Jimmy Nguyen yay Jaccob Whiteaker , and XERXIA Esports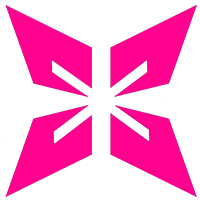 XERXIA Esports Asia-Pacific Rank # Surf Thanachart Rungapajaratkul Crws Thanamethk Mahatthananuyut sScary Nutchapon Matarat foxz Itthirit Ngamsaard Sushiboys Panyawat Subsiriroj can match.
Their 2021 appearances were filled with success. In FNATIC's first trip abroad to Reykjavik, they finished second after a blowout defeat to Sentinels
Sentinels North America Rank #1 TenZ Tyson Ngo ShahZaM Shahzeb Khan shroud Michael Grzesiek dapr Michael Gulino Zellsis Jordan Montemurro in the grand final. When they returned to international competitions in December, for Champions, FNATIC finished in the top eight off the back of a tough 2-1 loss to KRÜ. In their first year, the team only knew the top.
FNATIC were one series away from international glory in 2021. (Photo: Colin Young-Wolff/Riot Games)
It didn't take long until FNATIC returned to LAN in 2022. After a flawless group stage run in EMEA, Boaster's team qualified to Stage 1: Masters Reykjavik in third place for EMEA. COVID would ultimately ruin their hopes of repeating their 2021 results, as they were forced to play with two stand-ins. Ninjas In Pyjamas

Ninjas In Pyjamas Brazil Rank # v1xen Gabriel Martins xand Alexandre Zizi bezn1 Gabriel Luiz da Costa cauanzin Cauan Pereira Jonn Walney Reis found an opening upset against FNATIC 2-0, and ZETA DIVISION
ZETA DIVISION Japan Rank #2 Xdll Yuto Mizomori stand-in Laz Ushida Koji crow Maruoka Tomoaki Dep Yuuma Hisamoto SugarZ3ro Shota Watanabe subsequently knocked the team out of the competition with another 2-0 sweep.
FNATIC walked out of Reykjavik in dead last. However, their stand-ins H1ber and Enzo weren't to blame: shortly after the loss to ZETA DIVISION, coach Mini pointed out an over-reliance on his and Boaster 's system, as well as Derke .
After recognizing those weaknesses, FNATIC entered Stage 2 with two fresh faces. The team dropped braveaf and MAGNUM and signed on with Enzo, ex- Alliance
Alliance Europe Rank #20 MALFOy Claes Søgaard kodazy albert Albert Mikkelsen SEIDER Mathias Seider , and Alfajer, a former Surreal Esports
Surreal Esports Inactive Jlerst Naci Enes Yıldırım Masic Alfajer Emir Ali Beder RieNs Enes Ecirli player. And like in every other roster change FNATIC has made, the results soon cropped up.
FNATIC recorded another flawless VCT group stage, meaning they held a 10-0 record in 2022 groups. Moving to the playoffs, a repeat 2-1 win over FunPlus Phoenix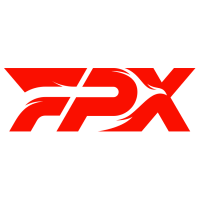 FunPlus Phoenix Europe Rank #11 SUYGETSU Dmitry Ilyushin Zyppan Pontus Eek ANGE1 Kyrylo Karasov Shao Andrey Kiprsky SEIDER Mathias Seider stand-in ardiis Ardis Svarenieks guaranteed their place in Masters Copenhagen. But the job wasn't done.
After FNATIC qualified to Reykjavik earlier this year, their seeding games didn't go according to plan. While they did win their qualifying match against M3 Champions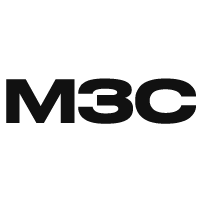 M3 Champions Europe Rank # Jady Yaroslav Nikolaev purp0 Semyon Borchev nAts Ayaz Akhmetshin sheydos Bogdan Naumov Chronicle Timofey Khromov Redgar Igor Vlasov , FNATIC weren't able to find another map victory in their final two games and qualified in third. This time, things would be different, according to Enzo.
"[We will] take it round by round, and we will not forget our key in-game principles when we play against Guild. We will not forget any of that, and we will just play our game and be ready for whatever they do in-game," Enzo said after winning against FPX. "What I mean is that we will not fall into a trap, and we will never forget our fundamentals and our basic principles. If we just follow our protocols in the team, we are going to be very dangerous."
And dangerous they were.
Enzo: from stand-in to core member. (Photo: Colin Young-Wolff/Riot Games)
FNATIC had no qualms in the upper bracket final against Guild Esports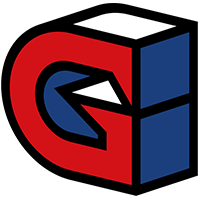 Guild Esports Europe Rank #5 Sayf Saif Jibraeel koldamenta Jose Luis Aranguren trexx Nikita Cherednichenko Leo Leo Jannesson Yacine Yacine Laghmari , as 13-9 and 13-11 wins on Bind and Haven respectively secured their shot at the title fight. FunPlus Phoenix bounced back to qualify and eventually reach the grand final.
FunPlus Phoenix managed to send both Split and Haven to overtime, but lost 15-13 on both accounts. After a shaky performance in the first half of the season, FNATIC had fully recovered from their earlier struggles and became VCT EMEA champions. In doing so, they also secured the first seed for the region in Masters Copenhagen.
FNATIC's triumph in late June was also the first title for the team. They had finished first in 2021's Stage 2: Challengers 2, but weren't able to repeat the result in the following Challengers Playoffs. This time, FNATIC were the uncontested champions.
"It feels really good [to win], honestly. I thought maybe I'm just born to be a second-place Andy but doesn't look like it, does it? Today, we got our first first place. I got a taste of winning now, a taste so sweet, so 'delish'. So... Copenhagen, we're coming in," Boaster said after winning the EMEA VCT.
As a result of being EMEA champions, FNATIC are one of the four squads which will skip the first days of competition and will be placed directly into the playoffs. Boaster sees playing the groups as a double-edged blade: while teams are forced to expose more of your playbook to other teams, they also benefit from more stage experience and warmup games. FNATIC won't have to expose their strats, but they will play a squad with at least two games already behind them.
In typical FNATIC fashion, there's no one opponent they want to play. The masterminds behind the team, Boaster and Mini, are known for wanting to get their hands on any opponent they can. But there is one opponent they won't be able to dodge: COVID.
"Bring it on, COVID," said Mistic. Probably. (Photo: Colin Young-Wolff/Riot Games)
While all travel visas have been secured, FNATIC's Mistic has returned a positive COVID-19 test. In order to air any doubts that their run would once again be disturbed by the pandemic, FNATIC manager CoJo came out and clarified that the team will unquestionably play as a five. Whether they will be on a stage or in a hotel room depends on Mistic's recovery.
In their last Masters appearance, in Reykjavik, FNATIC had to field two stand-ins. One of them is now a full-time player and was a crucial part in taking FNATIC to Copenhagen. This time, although the team had Twisten on stand-by to sub for Alfajer, all of FNATIC will be present in Denmark.
Since the dawn of European Valorant competition, FNATIC are known to be at the forefront of the meta. With the brain power of Boaster and Mini, the black-and-orange banner is famous for its innovative strats, cunning plays and daring compositions. Almost as much as their IGL is known for his dance moves.
Whether Copenhagen will be "squeaky bum time," as Boaster famously says, remains to be seen.