The second day of Masters: Reykjavik competition featured key matches from both groups. FNATIC

FNATIC Europe Rank #2 Leo Leo Jannesson Derke Nikita Sirmitev Boaster Jake Howlett Chronicle Timofey Khromov Alfajer Emir Ali Beder and Ninjas In Pyjamas

Ninjas In Pyjamas Brazil Rank #3 v1xen Gabriel Martins faced off in the first match of the day to move Group A closer to completion, while XERXIA Esports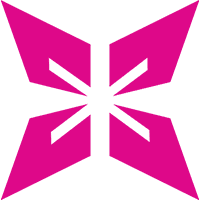 XERXIA Esports Asia-Pacific Rank #35 RoLEX Warittorn Kalanukan aLerT Wattanachok Yingnakorn bnwyarb Surf Thanachart Rungapajaratkul and Team Liquid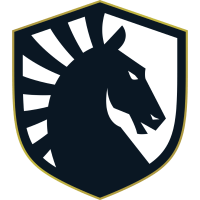 Team Liquid Europe Rank #3 Jamppi Elias Olkkonen nAts Ayaz Akhmetshin Sayf Saif Jibraeel Redgar Igor Vlasov soulcas Dom Sulcas battled it out to determine which team would claim the first of four playoff spots.
Fnatic picked Ascent to kick off the series, which was something that NIP didn't expect. Despite the surprising map pick, the Brazilian squad came out the gates by winning the first four rounds of the half, giving them a significant economic lead and prompting Fnatic to call a timeout going into round five. Fnatic's timeout didn't net anything sufficient immediately, as NIP continued to steamroll their momentum until Joona "H1ber" Parviainen — one of the team's two substitute players for the match — took matters into his own hands with an ace in round seven.
H1ber may be a stand-in, but that doesn't mean that his individual fragging talents have diminished at all.
The momentum created by H1ber allowed Fnatic to take the following round, prompting NIP to call a timeout in an attempt to slow down Fnatic's momentum. After Fnatic took the following round — round nine — off of a fake execute onto A site, Walney "Jonn" Reis kicked things into high gear with an aggressive 4k to take the wind out of Fnatic's sails. More aggressive play while Fnatic attempted to take sites proved to be the right strategy for NIP to give them the numbers advantage, and the half ended in a 9-3 scoreline in favor of the Brazilians.
After the change of sides, Fnatic opened up their defensive half by winning the first two rounds of the half. Back-and-forth rounds from both sides continued until Benjamin "bnj" Rabinovich secured round 18 with a 3k clutch, giving his team the needed momentum to secure the next three rounds, bringing the first map to a close with NIP winning 13-7. Upon reflection of his team's performance in the second half, Alexandre "xand" Zizi gave props to his opponents.
"Anytime we tried to do something explosive, things that pertain to our style that we've tried in other games to try and keep our game as is, they countered really well," xand said. "but as soon as we stopped our game that they had watched, and focused for a bit on them, on a slower game, it all worked out well."
With a 1-0 lead going into their map pick — Split — Fnatic won the first pistol, but were bested in the second round of the half after NIP forced up to Spectres and pushed aggressively up middle to B Heaven, overwhelming Enzo "Enzo" Mestari, the lone defender in that area. With the constant threat of fast blitzes an option that Fnatic needed to account for, their defensive strategies shifted to a more passive stance, allowing NIP to take space with minimal utility being expended. The half ended with NIP taking an 8-4 lead going into the second half of the map.
NIP began the next half by winning its first two rounds, putting them only three rounds away from closing out the match. Three straight round wins from Fnatic narrowed the round difference to two, but a well-executed retake in round 18 and shotgun antics from bnj and Gabriel "bezn1" Luiz da Costa in round 20 pushed NIP over the finish line, closing out the series 2-0 and sending them to the winner's match against DRX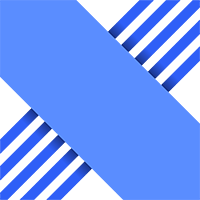 DRX Korea Rank #1 stax Kim Gu-taek (김구택) Rb Goo Sang-Min (구상민) Zest Kim Ki-seok (김기석) BuZz Yu Byung-chul (유병철) MaKo Kim Myeong-gwan (김명관) Foxy9 Jung Jae-sung (정재성) , giving xand a satisfying present for his 27th birthday.
Despite being a long way from home, xand got to celebrate his birthday with a win over Fnatic.
"We know that DRX have always been really strong, really explosive and coordinated, too. They've always been one of the best dating back to the first Masters," xand said. "And here they're being able to demonstrate what they really are, because they dominated their region in almost every tournament. So expect a really strong DRX, but also a really strong NIP."
The second match of the day determined who would claim the first of four spots in the playoffs. Split was the first map in the series, which was picked by Team Liquid. Travis "L1NK" Mendoza picked Astra, an agent whose pick rate has fallen off considerably following her post-Champions nerfs. Omen has been the go-to agent for many controller players in this event so far, and L1NK's decision to bring out Astra was the second time she had been picked in a map. The first time was when Shota "SugarZ3ro" Watanabe picked her on Haven against DRX on the opening day of competition.
XERXIA kicked off the first half of Split by winning the first two rounds, but Liquid chained multiple rounds together, not allowing XERXIA to gain an economic foothold until round eight, when aggressive individual plays from Itthirit "foxz" Ngamsaard and Nutchapon "sScary" Matarat put Liquid at an insurmountable player disadvantage. Team Liquid struck back the following, forcing Thanachart "Surf" Rungapajaratkul to save his Operator for the next round. However, XERXIA forced up around their Operator, and their investment paid off in the form of a solid defense on B site.
As the half was nearing its conclusion, Thanamethk "Crws" Mahatthananuyut gambled on Liquid not taking space quickly, giving him time to creep up to the entrance of B garage, creating a lethal zone that cost Liquid three players, once again swinging the momentum in favor of XERXIA. As a last-ditch attempt to salvage a seventh round at the end of the half, Liquid did an A site execute, but were thwarted by Crws's rolling thunder, which netted sScary four kills in the round, closing out the half with a tied scoreline.
Teamwork makes the dream work.
On their defensive side, Liquid narrowly lost the pistol after Panyawat "Sushiboys" Subsiriroj staved off L1NK's 3v1 retake, which could have netted him a 4k in the round. However, Liquid's defenses hardened round after round, creating an impenetrable defense that XERXIA were unable to crack. Split ended with Liquid taking the next seven rounds, closing out the map in a 13-7 scoreline.
With their map pick of Icebox as the second map in the series, XERXIA were primed to not let their shortcomings in the first map affect them going forward. They kicked off the map by winning the first four rounds of their defensive half, but their momentum was briefly halted by Elias "Jamppi" Olkkonen, who was a constant thorn in XERXIA's side the entire map on Sova. However, Liquid were able to stem the bleeding and find a crack in XERXIA's armor by round eight, and the half ended with yet another even scoreline.
Jamppi was a constant thorn in XERXIA's side on Icebox, and his stats at the end of the map proved it.
Team Liquid opened up the second half of Icebox by winning the first two rounds of the half, but weren't able to convert the third round due to the difference in weaponry. The round afterward — round 16 — was captured by Liquid following a stalwart defense and proper preparation for what XERXIA would do with Crws's Sage wall on B site, which allowed for aggressive pushes onto unsuspecting players the round prior.
A slight change in tactics in the following round along with a 6k ace from sScary put the momentum back in XERXIA's favor, and they only relinquished two more rounds to their opponents before capturing the 13 rounds needed to close out the map 13-11 and send the series to the third and final map, Ascent.
It's not all that often that you get to see a hexakill in a professional match.
On Ascent, both teams chose nearly identical agent comps, save the changes at the sentinel position. XERXIA chose to put Crws on Sage while Nabil "Nivera" Benrlitom opted to pick Killjoy. Team Liquid took the first pistol round off of a 4k by Adil "ScreaM" Benrlitom, setting the team up for a well-backed economy going into the first rifle rounds of the game. However, Liquid made a gamble and had Jamppi and Nivera purchase Operators, a known but unique strategy amongst the attendees of the event.
Jamppi had an absolute field day on Ascent, finishing the map atop the scoreboard with 33 kills.
A timeout from XERXIA after round six allowed them to formulate a strategy to take away the Operator, which came in the form of an eco rush onto B site. Team Liquid attempted to establish another double Operator defense in the round afterwards, but their second investment turned out to be a flop, as both of their sniper rifle users ended up going down. This gave XERXIA enough momentum to chain the remaining rounds together to finish the half up 7-5.
The second half of the map began with XERXIA winning the pistol off of a well-executed A site retake, but failed to take the following round while attempting to retake the opposite site. This sent XERXIA's economy reeling, and allowed Liquid to win the next couple of rounds with minimal investment, giving them a massive economic advantage by the time the scores evened up in round 17.
ScreaM is more than capable of fragging out on other agents besides duelists.
By round 20, XERXIA had accrued enough credits to properly arm themselves for Team Liquid's attack, which was torn apart by Surf's Operator on A site. XERXIA claimed the next three rounds to put themselves at match point and claim a spot in the playoffs. With Liquid needing only one round to send the match to overtime, the European squad went with a unique strategy.. After baiting out Crws's Sage wall in mid, Team Liquid fast rotated through B main to take the site, which caught the players on B off guard and in weak defensive positions. Their well thought out plans claimed them the round win.
The first three rounds of overtime saw brawls take place on B, which had various degrees of success for both teams. By the third overtime, when the score had reached 14 all, Team Liquid tried to tilt the balance in their favor by bringing out their double Operator strategy on defense. Their strategy ended up working out, but was seen through by L1NK's Phantom on the B site retake. In the following round, XERXIA anchored the B site well on their defensive side to extend the overtime, tying up the score at 15 apiece.
In the fourth and final overtime, Team Liquid once again went to their double Operator strategy on defense. A well-timed Sova dart from Dom "soulcas" Sulcas revealed four players, and that XERXIA had attempted to sell a fake A site hit to Liquid. Jamppi and Nivera collected four kills in total with their two sniper rifles, putting them one round away from the playoffs of Masters: Reykjavik.
The 32nd round — the final round of the match — saw Team Liquid push A site. After trading two players on each side, XERXIA were left in a 3v3 situation with very little utility to aid their retake. Well-timed swing peeks from Surf and Crws isolated Jamppi, giving them a temporary numbers advantage, but soulcas found picks onto Crws and Surf through the Jett smoke, swinging the advantage in Liquid's favor.
However, with L1NK out of sight from soulcas, foxz was able to win an isolated fight, leaving both Sova players as the last players standing. As foxz went to tap the spike and shoot a recon dart, soulcas peeked out of A main, netting him an easy kill and punching Team Liquid's ticket to the playoffs.
After four grueling overtimes, Team Liquid came out on top and secured the first of four playoff spots.
A look ahead
Tomorrow's schedule will feature three matches. One team will be confirmed for the playoffs, while two will be eliminated.
Here is the lineup for the games taking place tomorrow:
Eutalyx contributed to this recap with interviews and translations.