"It worked out exactly how we expected," Jared "zombs" Gitlin said.
The "expected" he was referring to was Sentinels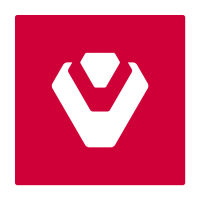 Sentinels North America Rank #1 sinatraa Jay Won inactive TenZ Tyson Ngo ShahZaM Shahzeb Khan SicK Hunter Mims zombs Jared Gitlin dapr Michael Gulino ' 3-0 victory over Fnatic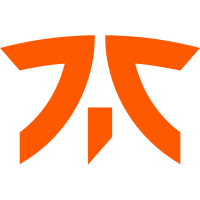 Fnatic Europe Rank #2 MAGNUM Martin Penkov Derke Nikita Sirmitev Boaster Jake Howlett Mistic James Orfila doma Domagoj Fancev in the grand finals to complete their undefeated run through Masters Reykjavik.
Sentinels let zombs have the trophy all to himself soon after this moment where they cruelly kept it out of his reach. (Photo by Colin Young-Wolff/Riot Games)
But a 3-0 match is not the same as a blowout match. The first two maps went into overtime. The last map was 13-11.
In fact, across the Sentinels' five maps played against Fnatic this week, four maps finished with the bare minimum two-round differential. Sentinels won the other map by just three rounds. The two other teams Sentinels played in Iceland couldn't get any closer to Sentinels than six rounds.
It's not like either team didn't try to blow the other out. Sentinels jumped up to a 10-5 lead on the first map, Split, before Fnatic brought it back with six straight round wins. Fnatic started the second map, Bind, with a 9-4 lead but Sentinels put them on their back foot by winning eight of the next nine rounds. Sentinels started Haven with a 9-3 lead, but Fnatic started the second half with six straight round wins to tie it.
Sentinels victory on Split was boosted by zombs' best map of the tournament, leading his team in damage with more than 172 per round and finishing second in ACS with 259. His ability to anchor sites was displayed best when he used his Astra pull on the other side of a Cypher cage to kill two through a smoke en route to a Spectre 4K.
Sentinels built their early lead on Split with rounds like this — landing headshots through smokes as if their vision was unobscured.
"zombs is kind of like a rock," Shahzeb "ShahZaM" Khan said. "He doesn't care. He's just going to play the next round and do what he has to do to close out the round."
Yet, despite the strong start, Sentinels needed one last round win in regulation to force overtime. As much as Sentinels talked about their expectation to win, their behavior on stage showed that they didn't believe it was a guarantee.
Boaster wasn't the only IGL in this match who will stand up mid-game.
Sentinels won the final three rounds of the map to take Split 14-12. Those three rounds weren't any different than the other rounds in the game for the winning team, according to Sentinels.
"I'm just gaming," zombs said.
"That is it though," ShahZaM expanded. "We don't get caught up in previous rounds or like the big picture of the game. We just break it down and do what we have to and I think that's the key to success."
Hunter "SicK" Mims mentioned that the team's performance in generally high-pressure moments comes as a result of their chemistry.
"I think it comes down to all of us having trust in one another," he said. "In 2v2s and 3v3s, our comms are just really tight, no overcomming. And then whenever somebody says an idea, we just follow through with that. We all give great ideas and we're just on the same page. It's really easy to stay composed."
But even after having victory snatched away from them, the first map only served to boost how Fnatic felt going into the next map of the series.
"I think we came away from that Split loss with confidence," James "Mistic" Orfila said. "We felt like that was their best map. And we took them that far on the map with us playing it for the first time in a long time. So yeah, we knew we had the ability and coming into the next games, we thought we could take it as well."
Mistic's confidence was unsurprising heading into Bind given he led his team in damage on Split and his team were heading into a map they were undefeated on with the new roster heading into the match.
That confidence was apparent at the start of Bind. Fnatic began to run away with the lead, propelled by intelligent plays only possible thanks to their comfort on and familiarity with the map.
Fnatic won this round in large part because of Mistic's tricky lineup.
But in a reverse of the map prior, Sentinels clawed themselves back into the map and onto map point. Fnatic won the final two rounds of regulation to force overtime, and the teams began to trade rounds. Finally, Sentinels won two consecutive rounds and Bind ended 16-14 in their favor.
SicK's 4K here was the only 4K in the map for either team.
Fnatic had won 26 rounds in the opening pair of maps. In a normal match, that means they'd be up 2-0. Against Sentinels? In this match? They were down 0-2.
"I think a strong team has to know how to reset even after losing those close overtimes," Martin "MAGNUM" Penkov said afterwards.
While Fnatic did respond to their losses with a pistol and bonus round win to begin Haven, the team's defense collapsed before Sentinels' strong offense.
That was in large part because of Sentinel's IGL ShahZaM, who capitalized on every opportunity he was given on the attack. If Fnatic failed to kill him when they caught him unaware, he went on to win the round. If Fnatic concussed him but didn't peek him with the perfect timing, he won the round.
There was nothing Fnatic could do to stop Sentinels' Haven attack.
ShahZaM credited his team's success to their experience earlier in the tournament, and that was on display with the way he and his teammates only got better as the pressure got more intense. And Sentinels advantage in that regard was acknowledged by Fnatic.
"[One of] the main factors in our team's defeat is probably experience," Fnatic IGL Jake "Boaster" Howlett said. "And we're not just saying experience in which you go on stage and you get experience, it's hours and hours of play."
He said the years of Counter-Strike experience Sentinels have prepared the team better for the intense mid-round situations they regularly shined in. Fnatic lack those years of practice.
"That's kind of the thing that's holding us back," Boaster said. "We're learning. We're not doing a sprint, we're doing a marathon. I think that's the saying."
Despite their lack of experience, Fnatic showed that ability to reset MAGNUM mentioned in Haven's second half. Six rounds in a row to start the second half tied the game, but then Fnatic needed a second comeback after three straight round wins put Sentinels at match point 12-9. Fnatic found two of the three they needed to force a third overtime, but an unfortunate team flash opened the door for Sentinels to clean up the 24th round and win the final map 13-11.
That moment crowned Sentinels as the champions of VALORANT's first ever international LAN.
Domagoj "doma" Fancev got a lot of mileage out of that Sage wall throughout Fnatic's attack, but it finally ran out of gas on the last round they needed.
If there was any single match that best highlighted Tyson "TenZ" Ngo's value to Sentinels (he's still on loan from Cloud9, by the way), it was this one. TenZ utilized three different agents to lead the server in first bloods at 19 while also maintaining the fewest amount of first deaths.
When he took a duel to kick off a round, he won it.
But TenZ gets just as much value from Sentinels as they do from him.
"I'd like to contribute my success in opening kills to ShahZ also because he would not let me play overly aggressive," TenZ said. "If I get too confident I might maybe throw a round, so all the time it was [Fnatic] challenging me and then just me winning the fight."
He led all players on the day in ACS and damage, and while he did die his fair share of times — the most on his team, in fact — he led the server in kills by such a wide margin that he also finished with the highest +/-.
His victims kept the jubilant attitude that defined their appearances on stage and in press conferences all week. doma said he was looking forward to trying Dominoes Pizza, which isn't available in his homeland of Croatia. MAGNUM talked about hanging out with his teammate following the grand finals and hopefully getting a drink. All of them exchanged jokes and laughter throughout their media apperance.
But underneath their bright smiles, the pain of losing was still present.
"We can't look back and be like, 'oh great, I'm sad now,'" Boaster said. "Yeah, it sucks losing. I'm probably gonna go back to my hotel room and cry tonight but, in the moment, just enjoy it because you can be sad later behind closed doors."
Much like Fnatic, Sentinels also needed time to process what had happened. But instead of immediately realizing what happened and then dealing with the emotions of it later, Sentinels let out their emotions first and comprehended what they just accomplished afterwards.
"It's impossible to describe the feeling right now," ShahZaM said. "I think when I got up and started cheering, I didn't fully process that we had won yet either. Like, it's like a mixture of emotions. Um, I think it'll hit us more as time goes on. Because right now we're still feeling in the heat of the moment of everything."
Sentinels have been so dominant in 2021 that they're the first team to qualify for Champions at the end of the year. There is no automatic qualification into Champions for winning Masters 2. The circuit points Sentinels earned in Masters 1 and now in Masters 2 are enough to lock them into one of North America's top two spots.
"It feels surreal, I don't think it will hit me for a little bit," Michael "dapr" Gulino said. "This is the top. We did this. We're the top."
Sentinels hadn't even really figured out how they would celebrate; they at least weren't sure of the details. When someone asked them what they would do, there was awkward silence as the players looked back and forth at each other.
That's when dapr leaned into his mic. "Getting drunk" was all he said. The person running the press conference immediately moved on to the next question.
Another reporter played off that answer, and dapr's past antics in seeding matches, in a later question directed to the Sentinels Cypher specialist. "How many White Claws are you gonna crush tonight?"
"I don't even remember what time my flight is, but I'll probably miss it," dapr replied.
If his organization has to pay to get him a new flight, they'll have to forgive him. He and his teammates earned the right to miss this one.