The last quarterfinal match of Champions was much anticipated. FNATIC

FNATIC Europe Unranked Leo Leo Jannesson Derke Nikita Sirmitev Boaster Jake Howlett Chronicle Timofey Khromov Alfajer Emir Ali Beder had a chance to secure an all-EMEA top four for Valorant's first ever Champions event, while KRÜ Esports
KRÜ Esports Latin America South Unranked keznit Angelo Mori NagZ Juan Pablo Lopez Klaus Nicolas Ferrari Melser Marco Eliot Machuca Amaro DaveeyS Santiago Galvis Ruiz axeddy Carlos Alberto was looking to upset one more giant standing in their way to the semifinals. The two teams had played against each once before: a comfortable 2-0 for Fnatic in Reykjavik.
"I think the most important thing we worked on this year is our mental game and not to get nervous," Klaus said of his team dealing with suck a high-stakes match. "When we practiced in EU everyone was saying 'KRÜ is good, they're a top-tier team but on stage they don't perform very well.'"
Fnatic opened the first map, Haven, on the attackers side with a pistol 3K from none other than Derke which they followed-up with a second round. KRÜ put their first point on the board after a buy, tailed by two rounds including a 4K by Klaus.
Klaus shined on Haven with his clutches.
A fast paced reply by Fnatic and an incredible 4K by Derke answered Klaus' play, and managed to even out the score 3-3. The Latin American crew tried to hype their mood up with another point for them before the European squad built a strong four-round streak.
Fnatic's momentum carried over after the halftime concluded, giving them another point and making the score 9-4. KRÜ shut them down with two consecutive rounds, forcing Fnatic to call a timeout. They followed up their short break with a win despite delz1k trying to prevent it with a 3K. His teammate keznit , who clutched the next round 1v2, allowed their team to change the score 10-9 still in favor of the European team. KRÜ decided to call a timeout which had a different effect than they wanted since it helped Fnatic grab the needed momentum in order to make it map point.
But the LATAM players didn't give up that easily and were eager to still fight the titans as they took a second timeout, preparing them for the necessary rounds to force the match into overtime. A back and forth for the last points ensued which kept everyone on the edge of their seats. Both teams battled each other, both dropping huge multikills, but in the end only one of them came out on top: KRÜ Esports.
The star of this map was Klaus as he scored four out of his five total clutches on Haven alone.
The second map, Icebox, turned out to be a challenge for the Latin American team as it is one of Fnatic's best maps. Their two opening rounds were bold as Derke made a statement with a 4K, already letting his opponents know what was in store for them. Not quite impressed by his play was keznit who decided to show him how it's done with a jaw-dropping 6K, the first one in this entire event. This play turned out to unfortunately not be enough for his team to get ahead besides scoring another point.
keznit made getting a 6K look like shooting fish in a barrel.
Fnatic was determined to build their foundation with a score of 5-2 before KRÜ called a timeout, hoping to come up with a plan to take on their contenders. The attempt of breaking the momentum left the Europeans unfazed as they kept adding rounds resulting in a seven-round streak before halftime rang in.
They continued to build their lead until they hit 11-2, but it was time for KRÜ to make two rounds of their own, carried by a clutch from keznit. The star duelist tried everything to save his team, dropping multikills and his second ace of the map, making him the first player at a VCT LAN to get two aces in one map. It had no use though, simply prolonging the inevitable, and Fnatic wrapped up their pick 13-6.
Icebox unleashed a head-to-head between the duelists keznit and Derke. Keznit managed to drop a whooping KDA of 2.1 with 28 kills alone while the rest of his team had 31 altogether. Derke had a close follow-up with a 1.6 KDA and 194 ADR, keeping his opponent on his toes.
"I wasn't surprised, I knew he was a good player from the Berlin matches we watched. We played scrims versus them, he shoots very well," Derke said about his matchup. "Overall I didn't underestimate him, I feel like it was a great battle between us two because I fought him a lot on the maps and it was one of the best duelist matchups I've had, maybe the best because I had the most fun because the level was the same. I think he's one of the best duelists for sure."
It was do or die on the decider, Split, and both teams had equal chances to come out on top of the match. The Chilean team started off strong as they made the first two rounds theirs to which the EMEA squad responded with one point. KRÜ weren't intimidated and took a comfortable 5-1 lead before Fnatic took a timeout. The interruption ended up helping them get one round after the Latin Americans picked up another one themselves.
The Europeans finally started catching up following an unfortunate play by Derke, making it 7-4 for KRÜ who decided to call a timeout. What seemed to be another round for them quickly turned into a point for their opponents. But it didn't change their lead before halftime started, they were still up 7-5, the first time the LATAM squad was in the lead after the first half of a map in their last two matches.
With Fnatic on the defending side now, it was time for either team to prove they had what it takes to make the semifinals. Keznik opened the second half with a pistol 3K and allowed his team to pick up three rounds, one of them thanks to an insane spray by Klaus. Boaster delivered an incredible 1v2 clutch at 10-5 in hopes of bringing his team back.
The in-game leader himself stepped up for his KRÜ, ahem, crew.
KRÜ were set on continuing their lead as a clutch from Klaus snatched match point for them and they decided to take a break one last time. It started looking like a replay of their broken momentum on Haven after Fnatic took their seventh round, followed by a timeout from the European team. The Latin American squad staved off a possible comeback by their opponents with an amazing winning round.
Two members of KRU, keznit and Mazino , took their turn to shine on Split as they had a matching KDA of 2.7 each.
"They are a great team, we didn't underestimate them, we knew they're good," Derke said. "They've improved since Iceland and got a better player, a lot of passion, great teamplay and strats which is nice to see. I wish them the best further in the event."
KRÜ's victory over Fnatic, a team that in Iceland refused to allow KRÜ to win much aside from pistol rounds, means the Latin American squad has now beat both Reykjavik grand finalists in back-to-back matches.
The final seconds of KRÜ's victory.
Needless to say, KRÜ has come a long way since that first LAN back in May. And now, the Chilean team will face Gambit Esports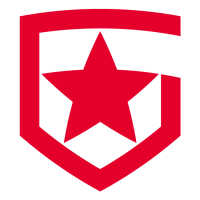 Gambit Esports Inactive Redgar Igor Vlasov Chronicle Timofey Khromov d3ffo Nikita Sudakov sheydos Bogdan Naumov nAts Ayaz Akhmetshin in the semifinals with their heads held high. "I don't think Gambit is gonna be much different from Fnatic", Klaus said.
"I'm thankful for the support from everyone, I want to prove that we can make history," he added.
korexicano contributed to this story with interviews. Header image credit: Michal Konkol/Riot Games