FNATIC

FNATIC Europe Rank #1 Leo Leo Jannesson Derke Nikita Sirmitev Boaster Jake Howlett Chronicle Timofey Khromov Alfajer Emir Ali Beder have rounded out their roster with the additions of Emir "Alfajer" Ali Beder and Enzo "Enzo" Mestari.
fantic :)
@FNATIC
Fnatic's 2022 season started promising, as the squad — with recent addition braveaf — went undefeated in their Challengers group. They secured their Masters slot in a nail-biting series against M3 Champions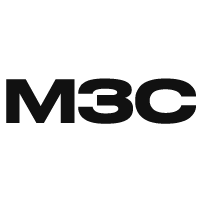 M3 Champions Inactive Jady Yaroslav Nikolaev purp0 Semyon Borchev Chronicle Timofey Khromov Redgar Igor Vlasov , and ended up finishing the playoffs in third place.
During Masters Reykjavik, two of Fnatic's members were unable to play: braveaf had been suspended by the organisation prior to the tournament, and Derke tested positive for COVID-19. The substitutes brought in to replace them were Enzo and H1ber . With their roster compromised, Fnatic lost in two sweeps to Ninjas In Pyjamas

Ninjas In Pyjamas Inactive and ZETA DIVISION
ZETA DIVISION Japan Rank #1 Laz Ushida Koji crow Maruoka Tomoaki Dep Yuuma Hisamoto SugarZ3ro Shota Watanabe TENNN Tenta Asai and finished in last place.
Following this disappointing result, Fnatic benched MAGNUM in the off-season and parted ways with braveaf.
Before Enzo substituted for Fnatic at Masters, he was a part of Alliance
Alliance Inactive . As their longest-standing member and captain, Enzo lead his team to the first Masters event of 2021. Alliance failed to qualify for EMEA Challengers in 2022, participating instead in the Northern regional league, where they finished fourth.
Alfajer has — unlike Enzo — not played in a VCT Challengers event before. For most of his Valorant career, he was a part of Surreal Esports
Surreal Esports Inactive Rosé Eren Erzan VenTT vittoria macRue Arda Yıldız Crewen Ali Eren Sargin , a staple team of the Turkish tier 2 scene. Surreal got their first big result by winning the Turkish regional league, and came just one match short of qualifying for Challengers Stage 2 in the promotion playoffs.
The new Fnatic roster makes their debut this weekend, May 14, when the EMEA group stage kicks off.
FNATIC

FNATIC Europe Rank #1 Leo Leo Jannesson Derke Nikita Sirmitev Boaster Jake Howlett Chronicle Timofey Khromov Alfajer Emir Ali Beder are now: