The first two Stage 2: Masters teams from EMEA were decided today: Guild Esports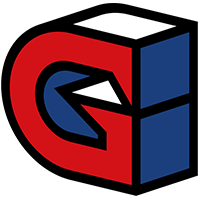 Guild Esports Inactive Yacine Yacine Laghmari and FNATIC

FNATIC Europe Rank #2 Leo Leo Jannesson Derke Nikita Sirmitev Boaster Jake Howlett Chronicle Timofey Khromov Alfajer Emir Ali Beder will be flying to Copenhagen next month for Stage 2: Masters.
M3 Champions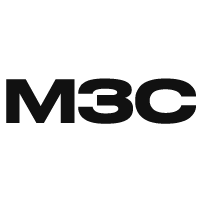 M3 Champions Inactive Jady Yaroslav Nikolaev purp0 Semyon Borchev Chronicle Timofey Khromov Redgar Igor Vlasov and FunPlus Phoenix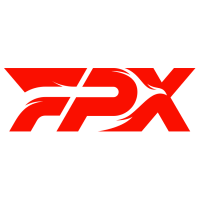 FunPlus Phoenix Inactive SUYGETSU Dmitry Ilyushin Zyppan Pontus Eek ANGE1 Kyrylo Karasov Shao Andrey Kiprsky ardiis Ardis Svarenieks , today's losers, are not yet out of the running and have one more chance in the lower bracket, which starts June 19.
The first upper bracket semifinal of the day, between Guild and M3C, was the third time these teams would play each other in 2022. In their first meeting, M3C bested Guild 2-0 in the opening round of the Stage 1 playoffs. The following encounter, Guild swept M3C 2-0, in the opening week of this stage's EMEA Challengers.
But this time, a LAN slot was at stake.
"We came into [this whole split] with a different game plan. Don't get me wrong, it's still not over yet, but we've got lots of surprises honestly," Russ said. "We haven't shown everything yet. We showed what we're made of [in the group stage], I think we're pretty happy with how everything went."
Acend were expected to beat M3C in the opening round of EMEA's playoffs, but the opposite happened. According to Russ, Guild were prepared for both teams and expected to win against both, highlighting how Chamber's induction may have negatively impacted M3C's game.
M3C picked Breeze, but quickly found themselves slipping up. After tying the game at 2-2, M3C let Guild retake B, which allowed their opponents to climb to 5-2. A timeout granted M3C a single round, but koldamenta put his team back on the board with a 3K and Guild pressed on for a 9-3 half off of several clinical retakes.
Redgar came into the second round swinging, taking down four on the pistol round. M3C added on two more rounds, the last of those following a timeout, but crumbled quickly afterwards. trexx took down three on a thrifty round, clutching against Redgar to interrupt M3C's streak. He clutched two more rounds, allowing Guild to take the first map 13-6 despite an ace from Chronicle .
"It's like a hidden trump card. We've always been good at Breeze. I think we're one of the best teams on Breeze," Russ said. "Everyone was stealing things from us, so we just kept it on the low, everyone was banning it against us, and finally someone picked it against us. I guess we were happy with that."
Leo had a stellar first half on Breeze, finding 13 kills, but Sayf overpowered M3C's first half with a 100% KAST and 201 ADR. trexx showed up in the second half, where he scored three of his four multikills aside from his three chained clutches that gave Guild the map win.
0.25 seconds separated Chronicle's ace from a round win.
Guild won their Fracture pick's first pistol round, but nAts ' Chamber replied with three kills and let M3C jump to a 3-1 lead. Guild overtook their opponents at 4-3, yet Chronicle kept the game tied by taking down three — two with 5HP — on A. Sayf and koldamenta took down four on round nine, propelling Guild to a 7-4 advantage. M3C won the final round of the half.
Guild took hold of the second pistol round of Fracture. A 3K from Sayf gave Guild their bonus round, enabling a 9-5 lead. M3C reeled their opponents back in despite a timeout from Guild, as a 3K from Redgar allowed his team to eventually tie the game at 10-10. Guild won a thrifty to keep themselves ahead and break M3C's streak, dropping just one more round before taking the 13-11 win.
"They caught us a bit off-guard with the comp changes. They made a lot of changes," Russ said. "They stopped playing Sage and stuff, and d3ffo 's playing KAY/O, Chronicle's on Raze… I don't know, it's a bit crazy but it was something we didn't expect. We just stuck to our game plan and we did what we needed to."
A close match means that both teams showed similar stats across the board, with three of Guild's players scoring a 79% KAST despite only two finishing with a positive KD. Sayf opened up five rounds on Chamber, as many as nAts' Chamber and Chronicle's Raze.
With this 2-0, Guild have finally broken the curse that has haunted the team ever since the start of the VCT. The team had often been on the precipice of qualifying to several LAN events, peaking at second in 2021's EMEA LCQ, but have finally overcome the barrier this time. The team is guaranteed, at worst, the third seed for Masters Copenhagen. They still have to play at least two seeding matches.
"I've never played FPX before. So FPX would be cool, yeah," Russ said.
LAST ROUND FOR LAN
( my mic is muted in clip )
The second game of this Saturday shared many similarities with the first. The match was the third between the pair in 2022: the first time, FPX won 2-0 against FNATIC in Stage 1 playoffs; the second time, in this stage's groups, FNATIC came out on top 2-1.
Unlike in the previous match, though, FNATIC had already qualified for LAN in Stage 1. This time, they were mandated to go through FPX to reach Masters.
"I think FPX stepped up a lot but we always expected them to be the best team of our group right now — after us obviously," Enzo said. "They're the real challenger team in our group alongside Acend. It's always been very close against them."
FNATIC picked Icebox, taking another step in their quest to be the 'Icebox kings', as Boaster has previously said. They showed exactly that, dropping just three rounds over the course of a massive 9-3 defending half. ANGE1 brought out a surprise Yoru pick, but Derke 's Chamber completely shut FPX out: by round seven, he had 12 kills and just three deaths; by the time the half ended with a 4K from Alfajer , the Finn had elevated himself to 18/7.
Switching sides, FNATIC powered through to an 11-3 lead. ardiis took down three to find FPX's fourth point. A 2v4 from Alfajer and Enzo — the former taking down three — placed FNATIC on map point. Fnatic dropped a round to a 3K from ANGE1, prompting a timeout that let them find the 13-6 Icebox win.
FNATIC's Icebox preparation didn't involve a surprise Yoru pick. Nevertheless, the team focused on shutting down and countering ANGE1's Gatecrash opportunities, which enabled them to easily adapt to FPX's agent choice.
As the map ended, Derke had furthered himself to 369 ACS across 25 kills, finishing Icebox with a 2.33 KDA. Contradictorily, he recorded the lowest KAST for his team at 74%; his team averaged an 86% KAST.
Getting the reps in in order to dominate FPX.
The first half of FPX's Ascent pick ended as it started: tied up. After trading the first two rounds of the map, FPX built up a 5-2 lead aided by a 3K from ardiis. FNATIC clawed their way back into the game, eventually overtaking FPX at 6-5. SUYGETSU took down three on B to close out the half, as a 1v1 from ardiis in the second pistol round put FPX ahead once more.
"We started on defense by giving away too much space. They had B Main, they had Mid, they had A Short, they had a bit of everything they wanted," Enzo said. "We realized that we had to take a little bit more space, or at least make it harder for them to take space, a little bit late in the half. We didn't feel heavily pressured because, even though we didn't have a lot of space, we always had a read on where they'd go. It was all about defending our sites properly."
Enzo went on to explain that they had greater difficulties defending A executes than B takes, meaning the team needs to sit down to watch this game's VOD and learn from that, to "find more solutions for A site defense and more solutions to put more pressure on the map, otherwise the enemy has too much space."
FPX slotted in one more round before FNATIC finally got on the board. As both teams brought out the rifles, Mistic eliminated four to tie the game back up at 8-8. The two teams kept scrapping at each other, leading to overtime. After a drawn-out period of back-and-forth, FPX came out on top 14-12.
"On Ascent, in groups, they destroyed us and taught us a lesson on the map. We learned from it and we almost won it against them, which is a very good sign of progress," Enzo said. "We lost three anti-ecos, that was the main issue. We really have to fix that and make our anti-ecos more reliable."
ardiis shone on Chamber. His low KAST was contrasted by his six first bloods across 22 kills. Mistic's 263 ACS and 2.17 KDA weren't enough to clinch a 2-0 win for Fnatic, but enough for him to be at the top of the scoreboard.
Don't give Mistic room to breathe. Or do… he'll still strike down four.
The decider, Fracture, started positively for Fnatic. After adding up the first two rounds, FPX found three to jump ahead. Enzo took down four on A to keep the game tied at 3-3. From there, FNATIC climbed to a 9-3 lead at halftime, aided by back-to-back 3Ks. The last time Fnatic were up 9-3 against FPX on Fracture, they won the map 13-3.
Unlike last time, FPX won the first two rounds of the second half. ANGE1 aced to give his team the sixth point, and FPX added on one before FNATIC finally got back on the board at 10-7. FNATIC and their opponents kept trading rounds, but an A hold from the former let them reach match point 12-9, where a Mistic 3K gave his team the win.
ardiis has another stellar map on Chamber, with 82% KAST, five opening kills, and the top ACS in the server. Despite that, Enzo and Derke fragged 39 combined, allowing Fnatic to reach Copenhagen.
Last time Enzo flew to an international LAN, he was a last-minute replacement for FNATIC. This time, he was a key part of the whole process.
"It feels so good. I get to qualify with my team now and we have time to prepare and get ready for the event. It's not like last time," Enzo said. "Obviously it's not easy to play in a team with two stand-ins. It's never easy, you need to have things set up, you need to have your principles set up, you need to have your strats set up and ready. Now we are going to Copenhagen and we are going to have all of that ready. So the feeling is great."
With this win, FNATIC keep showing the consistency they've accustomed their fanbase to. In both VCT Stages, FNATIC have gone 5-0 in the groups and have qualified into LAN, this time Masters Copenhagen, from the upper bracket semifinals. This time, though, FNATIC are hoping to not crash and burn in their seeding matches.
"The main difference is that we're going to take this game like any other game. Take it round by round, and we will not forget our key in-game principles when we play against Guild," Enzo said. "We will not forget any of that, and we will just play our game and be ready for whatever they do in-game. What I mean is that we will not fall into a trap, and we will never forget our fundamentals and our basic principles. If we just follow our protocols in the team, we are going to be very dangerous."
Magician Enzo ended the series with the second-largest differential, at +17.
Looking ahead
EMEA Challengers continues tomorrow with the first round of lower bracket matches. M3C and FPX will play against Liquid and Acend, respectively, on June 19. While tomorrow's losers will be eliminated, the winners will be one game away from reaching Copenhagen.
Tomorrow's Stage 2: EMEA Challengers' games are: