Masters Reykjavik's group stage concluded today with OpTic Gaming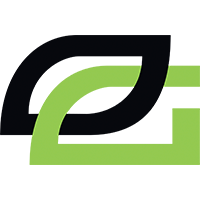 OpTic Gaming Inactive and ZETA DIVISION
ZETA DIVISION Japan Rank #1 Laz Ushida Koji crow Maruoka Tomoaki Dep Yuuma Hisamoto SugarZ3ro Shota Watanabe TENNN Tenta Asai securing the final two playoff spots.
OpTic got their revenge over XERXIA Esports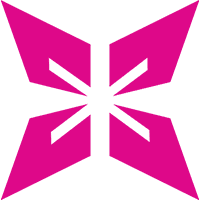 XERXIA Esports Asia-Pacific Rank #35 RoLEX Warittorn Kalanukan aLerT Wattanachok Yingnakorn bnwyarb Surf Thanachart Rungapajaratkul after losing to the Thai squad in the opening round. Later on, ZETA made history by defeating Ninjas In Pyjamas

Ninjas In Pyjamas Brazil Rank #3 v1xen Gabriel Martins and becoming the first Japanese team to make the playoffs of an international event.
OpTic and XERXIA faced off on the international stage for the fourth time today, further advancing their rivalry. XERXIA sent OpTic home in the group stage at Champions, losing in the opening match but finding an upset in the elimination rematch. They proved this result was not a fluke by defeating OpTic 2-0 in the opening group stage match earlier in this tournament. Now in their fourth encounter, elimination was once again on the line.
Hoping to catch their opponent off guard, both teams switched up their map picks. XERXIA selected Fracture as the first map, followed by OpTic picking Haven. Neither of these maps had been played in their earlier match, although Haven had been left open as the decider in their earlier meeting. The only returning map from the original selection was Ascent, which would be the third map if required.
OpTic opened on Fracture by securing the first two rounds, boasting a substantially different composition than the one they had last played on the map with. Three players selected different agents, including Victor "Victor" Wong, who picked up Neon.
XERXIA's response came at the cost of their weaponry, as they won the bonus round but only managed to save one rifle. OpTic were able to capitalise on the resulting compromised buy and extend their lead to 3-1. From another scrappy purchase, XERXIA were able to snag an advantage with a streak of three round wins, prompting an OpTic timeout.
Multiple close rounds saw OpTic win three out of four, which put them back in the lead at 6-5. On a weak buy, Panyawat "Sushiboys" Subsiriroj cleaned up a 1v2 clutch to level the score for the third time this match.
XERXIA and OpTic were inseperable all throughout the first half.
OpTic were the first to establish a significant lead in the map by picking up the first five rounds of the second half. Facing an 11-6 deficit, XERXIA were forced into a timeout. With a five-man pinch, XERXIA caught the North Americans unaware and got themselves on the board in the second half.
Two more round wins got XERXIA up to a score of 9, but an OpTic win in between put the boys in green on match point. Two early Guardian picks by Austin "crashies" Roberts in round 22 springboarded an unlikely thrifty from OpTic to close out the first map 13-9.
XERXIA's in-game leader Thanamethk "Crws" Mahatthananuyut noted they were unprepared for the pace OpTic's Neon pick brought to the table: "It forced us to rotate faster and make more aggressive plays, so it was a bit messy for us. We're not used to how fast the Neon runs into site, so we were a bit unsure how to deal with it properly."
OpTic started strong on Haven by picking up the first three rounds, denying XERXIA their bonus. The Thai squad found a thrifty in round four followed by another win to stop the OpTic momentum in its tracks. Despite Jaccob "yay" Whiteaker entertaining a 1v3 ace clutch in round six, he found himself detained and unable to stop the final player from defusing the spike.
With the score now tied at 3-3, OpTic started ramping up the pace. Many fast rounds went unanswered by XERXIA and put OpTic in the lead at halftime by 9-3. Victor found much success on Neon as the tip of the spear, winning all eight of his opening duels.
"As Neon, I rely heavily on my teammates to create space for me," Victor said. "We run Breach or KAY/O, and their utility allows me to just run in because I know they can't kill me."
The second half started off with much-needed wins in the first two rounds for XERXIA. OpTic responded by winning the bonus round, and a crucial 1v2 clutch by Jimmy "Marved" Nguyen secured the subsequent full buy round for his team.
XERXIA were now heavily on the back foot, and OpTic found another round to put themselves at 12-5. XERXIA staved off the first of seven match points, but with just pistols, OpTic managed to find a repeat of map one and close out the game 13-6 with a thrifty.
OpTic overwhelmed XERXIA on Haven with pacy rounds.
With this victory over their rivals, OpTic secured themselves a slot into the playoffs. They will face off in two days against The Guard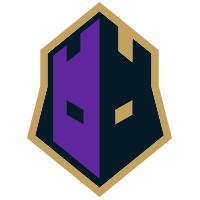 The Guard North America Rank #5 trent Trent Cairns in a rematch of the North American grand final.
The second elimination match of the day would determine which team would secure an unlikely playoff slot and which Cinderella story would fall short in the group stage. Neither a Brazilian nor a Japanese team had made it out of groups in an international tournament before. One of these teams would change that today.
The series started on ZETA's map pick of Split, but the Brazilians immediately started pulling away. NIP capitalised on an unsuccessful force by ZETA and built a 5-0 lead. ZETA found a response with two rounds, and an NIP timeout could not prevent ZETA from evening up the score at 5-5. NIP were able to stop the bleeding in round 11 and clean up the last two rounds of the half to go into the break with a slight 7-5 advantage.
The Brazilians extended their lead to 10-5 with another strong start to the half. A thrifty in round 16 was as much as ZETA could produce, and NIP found three more rounds to close out a swift 13-6 victory.
ZETA's coach Motoyama "XQQ" Hibiki commented on his team's shortcomings on Split: "NIP's movement was quite different from what we had predicted. As a result, our actions became more passive to see how they would react. This is not really something that we want going forward."
On Icebox, it was ZETA's turn to get off to a strong start. Five unanswered rounds prompted an early NIP timeout. After one more round loss, NIP finally got on the board with three rounds, including a 1v5 clutch by Gabriel "bezn1" Luiz da Costa in round nine. ZETA stabilised in the latter stages of the half and led 8-4 heading into the break.
Never count NIP out when bezn1 is still alive.
Three wins to start the second half seemed to all but secure the map for ZETA, who were now at an 11-4 lead, but the last two rounds proved the most difficult to find. NIP put up a valiant defense and won six out of the next seven rounds, which put them within two. Shota "SugarZ3ro" Watanabe came tantalisingly close to winning it for his team in round 22, but it was the next round where ZETA finally got themselves over the line and closed out a 13-10 victory.
On Fracture, the decider map, NIP seized the early advantage and built a 4-0 lead. Two ZETA rounds in response forced the Brazilians on a series of scrappy purchases, the second of which they managed to find a win with. Two more ZETA losses put the scoreline now at 7-3 in NIP's favour, forcing the Japanese squad to call a timeout. From an eco, ZETA managed to win two more rounds to end the half 7-5.
The ninjas extended their score to nine by winning the first two rounds of the second half. A crucial streak of three rounds by ZETA kept NIP's lead in check at 9-8. However, NIP looked determined to make it two Brazilian teams in the playoffs, and a streak of three rounds put them one round away from doing so.
With their backs against the wall, ZETA started the Herculean task of warding off four series points. One round at a time, they chipped away at the NIP economy, until it broke in round 23. During the final round of regulation, Tenta "TENNN" Asai outmanoeuvred his opponents around the map, getting several backstab kills and sending the game to the most important overtime in the history of both teams.
NIP started overtime on the attacking side. They made their way into the A site, but lost their leader Alexandre "xand" Zizi on the way. ZETA successfully held on to their man advantage in the retake, putting themselves on match point. With a timeout, NIP attempted to recoup one last time.
On ZETA's attack round, they traded one of their players for three of NIP's on their way to the site. xand and cauanzin made the round close, but their attempt at a 2v4 was ultimately thwarted. When SugarZ3ro's bullet connected with the head of cauanzin, ZETA DIVISION secured their playoff spot, making history for Japanese Valorant in the progress.
"Whether we were losing or winning, I believe we had really good communication going on in the team," Maruoka "crow" Tomoaki said after the match. "When we were losing on Fracture, Dep was always positive and he kept on saying 'don't give up, don't give up, we can do this.' I believe this was one of the big reasons we were able to pull off this win."
You don't need to speak Japanese to understand how much this result means to the players.
Looking ahead
The playoff stage for Masters Reykjavik kicks off tomorrow. G2 Esports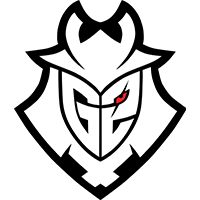 G2 Esports Inactive and LOUD

LOUD Brazil Rank #1 aspas Erick Santos saadhak Matias Delipetro Less Felipe de Loyola tuyz Arthur Andrade cauanzin Cauan Pereira will make their tournament debuts in the opening rounds against ZETA DIVISION and Team Liquid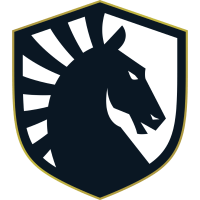 Team Liquid Europe Rank #3 Jamppi Elias Olkkonen nAts Ayaz Akhmetshin Sayf Saif Jibraeel Redgar Igor Vlasov soulcas Dom Sulcas .
Tomorrow's matches are: