Riot and Freaks4U Gaming have decided to postpone the third week of its Stage 1: EMEA Challengers games due to the "escalating crisis in Ukraine."
VALORANT Champions Tour EMEA
@valesports_emea
After careful consideration, we have decided to postpone VCT EMEA Week 3 games. Our community's welfare is integral to us and at this time, our number one priority is to support the players, casters, staff and fans affected by the escalating crisis in Ukraine.
In order to preserve the "welfare" of its community, Riot has opted to not play this week's EMEA Challengers games. Six games were scheduled for this week, three per group.
There are 13 Russian players participating in EMEA Challengers, as well as two Ukrainian players. Five of those players play for Gambit Esports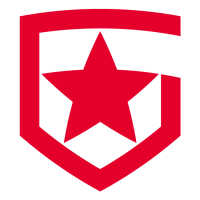 Gambit Esports Inactive Redgar Igor Vlasov Chronicle Timofey Khromov d3ffo Nikita Sudakov sheydos Bogdan Naumov nAts Ayaz Akhmetshin , whose manager and coach are also Russian. FNATIC

FNATIC Europe Rank #2 Derke Nikita Sirmitev Boaster Jake Howlett Alfajer Emir Ali Beder 's Nikita "Derke" Sirmitev is Finnish-Russian.
An updated VCT schedule will be released as soon as possible.
VRL CIS: Milestone and VRL France: Revolution's games for today have also been postponed.