G2 Esports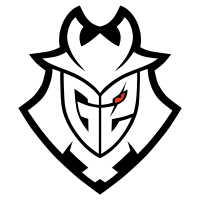 G2 Esports Europe Rank #7 keloqz Cista Wassim hoody Aaro Peltokangas Meddo Johan Renbjörk Lundborg AvovA Auni Chahade nukkye Žygimantas Chmieliauskas have finalized their 2022 roster with Johan "Meddo" Renbjörk Lundborg, Aaro "hoody" Peltokangas, and Daniil "pipsoN" Mesheryakov.
G2 Esports
@G2esports
The Giants Gaming
Giants Gaming Europe Rank #4 russ Batuhan Malgaç Jesse Adam Čtvrtníček MONSTEERR Ondřej Petrů Quick Fabián Pereira Fit1nho Adolfo Gallego trio made a name for themselves in the closing stages of the 2021 VCT. In Stage 3, Meddo, hoody, and pipsoN elevated the team to a new status as they took second place in Challengers 2. Giants would later place top six in the EMEA Challengers Playoffs, one map away from Masters: Berlin, being eliminated by G2. Giants closed out the year with a third-place finish in the Red Bull Home Ground #2.
G2, after reaching Masters: Berlin, were unable to find enough points for direct qualification to Champions. In the EMEA LCQ, G2 were only able to go as far as third place. In the Home Ground tournament they failed to make it out of the group stage, at which point G2 started trialing players.
As part of this move, G2 have benched Cista "keloqz" Wassim. The Frenchman has been allowed to explore options while he sees his contract end. Former coach Neil "neilzinho" Finlay's contract has also expired and he is now a free agent.
G2 Esports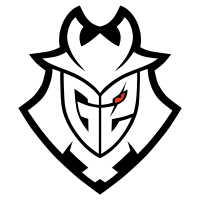 G2 Esports Europe Rank #7 keloqz Cista Wassim hoody Aaro Peltokangas Meddo Johan Renbjörk Lundborg AvovA Auni Chahade nukkye Žygimantas Chmieliauskas 's 2022 roster is: