100 Thieves
100 Thieves North America Rank #1 bang Sean Bezerra Cryocells Matthew Panganiban stellar Brenden McGrath Derrek Derrek Ha Asuna Peter Mazuryk have announced the departures of Quan "dicey" Tran and Aaron "b0i" Thao.
100 Thieves Esports
@100T_Esports
Throughout our year in VALORANT,
@AaronnFtw
and
@diceyzx
stepped up and answered the call for our squad. Today, both players will be departing the organization.
Thank you, Aaron and Quan, for your efforts this year. We wish you two the best moving forward.
dicey was announced alongside Peter "Asuna" Mazuryk as one of the final two members of the 100 Thieves roster rebuild in the third quarter of 2020. In late February, he was benched from the starting lineup, with Ethan "Ethan" Arnold replacing him ahead of Stage 1 Challengers 3. After Stage 1 Challengers 2, dicey would not be seen in another official match until the Stage 3 Challengers 1 open qualifiers, where he subbed in for Ethan for a single map. He has not been seen in an official match since then, but according to a September report from Upcomer's George Geddes, dicey was in discussions with Knights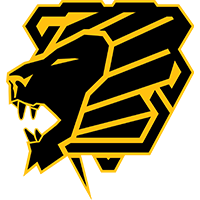 Knights Inactive to replace Terry "dsr" Rioux, but the transaction was not seen through.
b0i, on the other hand, quietly joined 100 Thieves in early July as a substitute after being released from Andbox
Andbox Inactive Oderus Chad Miller mummAy Anthony DiPaolo Lear Dayton Akau Jonaaa6 Jonard Penaflor vice Daniel Kim , and was eventually brought into the starting lineup in place of Joshua "steel" Nissan before the NA LCQ. 100 Thieves were a heavily favored team to take first place in the event and qualify for Valorant Champions, but stumbled in the upper bracket and lower bracket finals, losing in two thrilling matches to Rise
Rise Inactive and Cloud9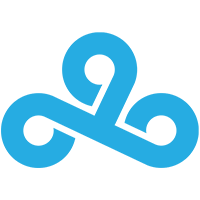 Cloud9 North America Rank #2 Xeppaa Erick Bach leaf Nathan Orf yay Jaccob Whiteaker Zellsis Jordan Montemurro qpert Mateja Mijovic vanity Anthony Malaspina respectively.
In a twitlonger about his time on 100 Thieves, b0i expressed gratitude for his teammates and his experience under the organization, saying:
I want to give my sincerest thoughts and thanks to the people that made this experience even better. To 100 Thieves, owners, staff, management, and nitr0, Hiko, Asuna, Ethan, Hector, Jovi, and Ryan - thank you all for unforgettable memories and moments.
These departures currently leave 100 Thieves with four players plus substitute Johann "seven" Hernandez. The team recently announced the departure of Hector "FrosT" Rosario, leaving Jovanni "Jovi" Vera as the team's only staff member.
The roster of 100 Thieves
100 Thieves North America Rank #1 bang Sean Bezerra Cryocells Matthew Panganiban stellar Brenden McGrath Derrek Derrek Ha Asuna Peter Mazuryk is currently: