UPDATE: Dmitriy "dimasick" Matvienko has revealed that he will be joining the team as their fifth member for their matches in the Red Bull Home Ground #2 main event.
Ninjas in Pyjamas

Ninjas in Pyjamas Inactive ec1s Adam Eccles dimasick Dmitriy Matvienko chiwawa Egor Stepanyuk Jady Yaroslav Nikolaev rhyme Emir Muminovic have announced that they will be disbanding their European roster and intend to acquire a new team in Latin America.
Ninjas in Pyjamas
@NIP
This announcement comes just as the roster took first place in the Open Qualifier of the second Red Bull Home Ground, securing the roster a spot in the main event a few weeks ago. The main event is set to begin within the next few days, despite the team having only four players plus Dmitriy "dimasick" Matvienko, who recently revealed that he had joined the final iteration of the European Ninjas in Pyjamas roster. dimasick had been inactive from FunPlus Phoenix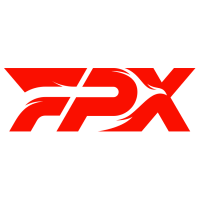 FunPlus Phoenix Europe Rank #11 SUYGETSU Dmitry Ilyushin Zyppan Pontus Eek ANGE1 Kyrylo Karasov Shao Andrey Kiprsky ardiis Ardis Svarenieks since he was placed on the team's transfer list in late August.
This announced expansion to Latin America is not the first venture into the region for Ninjas in Pyjamas. They currently have an incredibly prominent Brazilian Rainbow Six Siege team that is among the best Siege teams in the world. That team recently took first place in the Six Invitational 2021 back in May.
According to Yaroslav "Jady" Nikolaev, the Red Bull Home Ground #2 main event will be the last event the team will play under the Ninjas in Pyjamas banner. All players have already announced via their respective Twitter accounts that they are looking for new opportunities.
The final European roster of Ninjas in Pyjamas

Ninjas in Pyjamas Inactive ec1s Adam Eccles dimasick Dmitriy Matvienko chiwawa Egor Stepanyuk Jady Yaroslav Nikolaev rhyme Emir Muminovic will be: