FunPlus Phoenix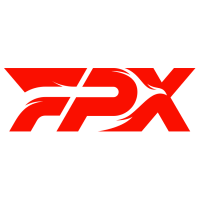 FunPlus Phoenix Inactive SUYGETSU Dmitry Ilyushin Zyppan Pontus Eek ANGE1 Kyrylo Karasov Shao Andrey Kiprsky ardiis Ardis Svarenieks have confirmed the benching of Tobias "ShadoW" Flodström and Dmitriy "dimasick" Matvienko from the team's active roster, the organization told VLR.gg in a press release.
"We at FPX are constantly striving to reach the top," FPX Manager Petar "peca" Marković told VLR.gg in a statement. "Unfortunately, we have failed to do so this season; therefore, we are about to make some changes and prepare ourselves for the next season with a fresh lineup."
The release confirms an earlier report from VLR.gg, which itself confirmed an initial report from freelance journalist Krystian Terpiński. While VLR.gg was not informed by FunPlus Phoenix about the state of Thibaut "menegh" Brognard, the analyst has cut ties with the organization on social media.
FunPlus Phoenix's current roster iteration was only one member short of the FABRIKEN-PartyParrots fusion roster that took Europe by storm on formation. However, while the team were originally among one of the top contenders in Stage 1 and 2, the roster's form has taken significant blows across the latter half of Stage 2 and 3.
Initially the first European seed of Stage 2, FPX placed second-to-last and ultimately last in the Stage 2 and Stage 3 EMEA Playoffs, respectively, a far cry from the semifinal runs from First Strike and the Stage 1 Masters.
With no tickets punched to Berlin and the team sitting at 105 points, FPX have no chance of qualifying for the Last Chance Qualifier, ending the roster's VCT journey on a bittersweet note. With over three months remaining until Valorant Champions, the organization has their eyes set on the 2022 Champions Tour.
"We are currently trialing top-tier talent," peca stated. "I'm sure that the future will be very bright for us in 2022."
Both ShadoW and dimasick remain under contract with FPX. "I would like to wish them the best of luck in their future endeavors," peca continued. "I'm sure that they will find the best possible home as they deserve it."
Parties interested in a transfer of either player can contact peca at petar.markovic@funplusx.com
With the rest of the VCT vacant for them, FunPlus Phoenix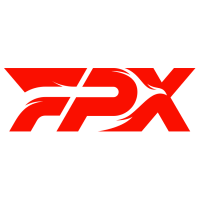 FunPlus Phoenix Inactive SUYGETSU Dmitry Ilyushin Zyppan Pontus Eek ANGE1 Kyrylo Karasov Shao Andrey Kiprsky ardiis Ardis Svarenieks are now: