With the year's tournament schedule winding down, change is afoot within the competitive scene. This article will discuss expected rosters, trials, and changes ahead of Red Bull Home Ground #2, the last major tournament expected for the EMEA region in 2021. Many more updates are likely to come after the conclusion of the event, so expect more in November.
Guild Esports
As first reported by George Geddes, Guild Esports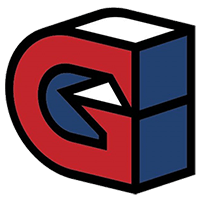 Guild Esports Europe Rank #5 Sayf Saif Jibraeel Leo Leo Jannesson is undergoing many changes and have allowed draken, Yacine, and bonkar to seek new opportunities. It is worth noting that Yacine and bonkar are looking to continue as a duo in the future.
More or less decided before the LCQ, bonkar's exit will leave a vacancy in the IGL role, which Guild wants fill by to searching all of Europe, not just the confines of Sweden. The list of players trialed include notable names in Valorant, but also some from CS:GO who are considering a switch.
Guild recently forfeited their spot in Red Bull tournament and were replaced by Natus Vincere
Natus Vincere Europe Rank #26 Cloud Kirill Nehozhin dinkzj Denis Tkachev Duno Mikhail Fokin arch Vladyslav Svistov 7ssk7 Artur Kurshin . The organization also confirmed to have re-signed Sayf and Leo in a recent tweet.
Guild is at the moment:
G2 Esports
Analyst LRojo recently announced on the Spanish show Universo Valorant that the organization intends to make many changes after the tournament. Those changes include the possible departure of keloqz and nukkye , who alluded to the tensions a few days later during a stream, explaining that he no longer wishes to compete with some unnamed teammates. According to sources close to VLR.gg, other players would likely be targeted, as well as some members of the staff.
G2 may play its last tournament, Red Bull Home Ground #2 with the current roster in a few days:
FunPlus Phoenix
After a disappointing finish to their VCT run, FunPlus Phoenix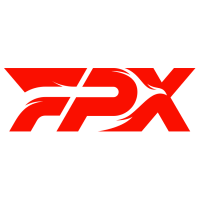 FunPlus Phoenix Europe Rank #11 SUYGETSU Dmitry Ilyushin Zyppan Pontus Eek ANGE1 Kyrylo Karasov Shao Andrey Kiprsky ardiis Ardis Svarenieks quickly made changes to their lineup, dismissing ShadoW and dimasick . Recently, FPX announced the transfer of SUYGETSU , a young Russian sentinel, from forZe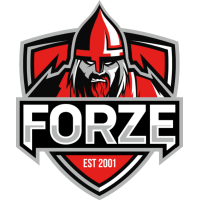 forZe Inactive SUYGETSU Dmitry Ilyushin Art1st Vyacheslav Lyadnov Coffee Nikita Antsypirovich . The CIS lineup should be completed by the addition of ardiis , formerly of G2 Esports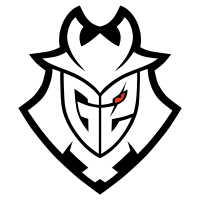 G2 Esports Europe Rank #7 keloqz Cista Wassim Mixwell Oscar Cañellas AvovA Auni Chahade nukkye Žygimantas Chmieliauskas and Team Heretics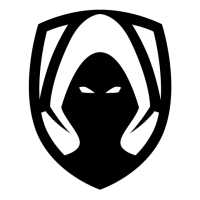 Team Heretics Europe Rank #9 al0rante Felix Brandl lowel Christian Garcia Antoran .
For RedBull, FunPlus Phoenix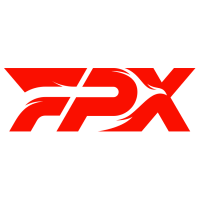 FunPlus Phoenix Europe Rank #11 SUYGETSU Dmitry Ilyushin Zyppan Pontus Eek ANGE1 Kyrylo Karasov Shao Andrey Kiprsky ardiis Ardis Svarenieks should present:
SuperMassive Blaze
The only Turkish team to have made Masters 3: Berlin, the super team surprised all with news of its implosion. pAura , russ , and Turko have begun looking for new homes, likely to the delight of many European teams looking for new talent. Turkey was a region that many organizations were interested in, but the recent Twitch scandal may chill prospecting for the moment.
SMB will participate in the Red Bull Home Ground with this lineup for its last outing:
Heretics
Like Guild, Team Heretics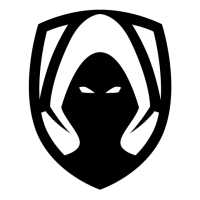 Team Heretics Europe Rank #9 al0rante Felix Brandl lowel Christian Garcia Antoran also withdrew from the tournament, passing on the slot to LDN UTD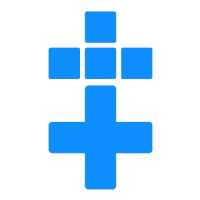 LDN UTD Europe Rank #29 feqew Lukas Petrauskas Boo Ričardas Lukaševičius Destrian Tomas Linikas Dreamas Aurimas Zablockis MOLSI Michał Łącki . The reason for withdrawal is the current state of roster reconstruction, which is being centered around al0rante and lowel as a leader. Several former CS:GO players who have recently moved to Valorant have participated in the trials, but it seems the process has not yet concluded.
Heretics is at the moment:
OG
OG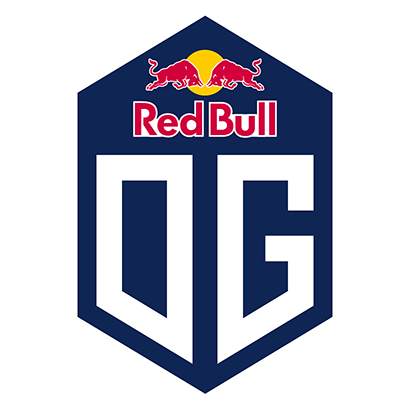 OG Inactive uNKOE Benjamin Chevasson seems to have started rebuilding after parting with Tviq, Destrian and DPS. According to a report posted by Jakub "frs" Czapran, journalist for Cybersport.pl, as well as sources close to VLR.gg, the organization has set its sights on paTiTek , pyth , and fxy0 . The latter has been in the trials for a long time, even before the departure of the three former members. uNKOE is still present in the team. Note that one player is missing.
OG may be:
Reject$
Formed in July around a trio of Fizzy , musashi , and lyNxi , Reject$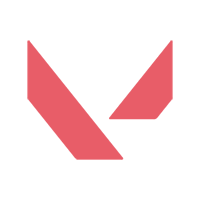 Reject$ Inactive Fizzy David Figueiredo musashi Alessio Xhaferi Amilwa Amine Saidi stand-in jannyXD João Daniel stand-in lyNxi Felix Björklund is one of the European sub-top teams with players waiting to be poached by a Tier 1 organizations, as was the case for vicious with KOVA

KOVA Europe Rank #28 Supmah Hampus Svensson JESMUND Jesse Terävä Ale Alend Khalaf vicious Benjamin Guilotte shéd Jani Marjanen and Twisten with BIG
BIG Europe Rank #19 Twisten Karel Ašenbrener Kaspe Kasper Timonen Obnoks Nico Garczarczyk gob b Fatih Dayik AslaN Ceyhun Aslan . But finally it seems that the remaining players in the roster will have the chance to continue together in 2022.
All four players appear to have signed up with a brand new Spanish organization that will make its debut next year, with the arrival of Valorant as well as League of Legends in the Spanish League.
The Reject$ lineup is:
Fokus Clan
Only active in FIFA at the moment, the German organization is reportedly ready to conclude the partial acquisition of naughty evil owls
naughty evil owls Europe Rank #147 McKonsti Konstantin Helm Treelover Kuba Jakub Dogan bucher Maximilian Bucher . The team seems to be looking for players to complete their lineup after some members have been sidelined.
The team's core is:
New Organizations
In addition to these suspected moves, new organizations are interested in getting involved in Valorant.
One such organization is mousesports, which has recently stated its interest in the game.
ENCE has launched its search for a roster, as hinted by Arran "Halo" Spake a few weeks ago. It seems that the Finnish organization has had its eye on the unjobbed
unjobbed Europe Rank #86 synsi Jere Virtanen Mukke Lassi Hautala rEplan Ville Ijäs nausea Jesse Haapakoski roster, but has not concluded any agreements with the players.
Russian organization EXTREMUM, well-known in CS:GO, is said to have resumed their search for a new team after previously failing to recruit a European lineup which ended up with another organization.
Many LEC (LoL European Championship) organizations are already involved in Valorant (Team BDS, Vitality, Fnatic, G2 Esports, and EXCEL), but the community seems to expect more. Almost all notable North American organizations have launched into Valorant very quickly, but the European side seems to be much more cautious. Rogue had been mentioned in many rumors, especially during the summer of 2020, but household names such as SK, Astralis, and Misfits have been absent. Among the remaining LEC teams, MAD Lions seems to have recently shown a great deal of interest, before taking a back seat to resume observation. No doubt some of these organizations will make an appearance for the 2022 season.
Valorant in 2022
The Valorant Champions Tour 2021 will conclude at the beginning of December with the Champions phase, a tournament bringing together 16 teams from the four corners of the world to face each other in Berlin. The event will pen an end to a successful year of structured competition, despite COVID-19 challenges resulting in hiccups along the way.
It is in this context that the publisher seems to have presented its plans for next year to numerous organizations around the globe. ValorantZone recently leaked the following schedule for 2022:
The prospective 2022 competition schedule
In addition to the reduction to two Challengers and two Masters phases, Champions will also take place earlier, with a forecast for early September. This schedule has been confirmed by other sources close to VLR.gg. A new event should take place at the end of the year, but details have not been specified in the leak.
And in Europe?
According to sources close to the situation, Riot Games seems to be putting in place national leagues in Europe, just like what the publisher has done with ERLs in League of Legends in the past few years. The future format will standardize the existing national circuits that we have seen in 2021, such as the Open Tour France, LVP Rising Series, and Circuito De Elite.
Some important organizations in France and Spain seem to be aware of Riot's plans according to sources close to VLR.gg and according to a tweet by Lembo, host for Universo Valorant. Unlike the current ERLs, these first draft leagues will not be closed, although Valorant will surely take a cue from its big brother (League of Legends) in the future regarding the management of the esport. Moreover, it seems that this new format is only a bonus outside the VCT circuit and that there is no direct link between the two. If these leagues are to be introduced in 2022, the publisher will undoubtedly communicate about it as soon as possible.
In addition to filling up the calendar a bit more for the next competitive year, the addition of these leagues could entice organizations to get involved, as they would be assured of additional visibility and competition.