CORRECTION: A previous version of this article stated the three players had been benched by the organization. Officially, they are still currently on the team's active roster.
Melih "pAura" Karaduran, Mehmet "Turko" Özen, and Batuhan "russ" Malgaç have all revealed that they are looking for new opportunities outside of Papara SuperMassive
Papara SuperMassive Europe Rank #28 sterben Emre Demirci CyderX Caner Demir Elite Efe Teber Burzzy Burak Özveren Celasun Emir Celasun Izzy Baran Yılmaz .
pAura
@pauravalorant
Hello all I'm still contracted to SMB but I am looking for new options
- Really motivated to play, grind and win
- Best role is Sentinel but I'm flexible (I can be IGL for TR teams)
- To contact you can DM me or
@Jerome_Coupez
or send an email at paura@prodigy-agency.gg
I'm still under contract with
@supmassblaze
,
but they've allowed me to explore my options for the upcoming year.
All three of them joined the team in May as the final pieces of the SuperMassive Blaze roster that found considerable success in the summer months. Most impressively, the team achieved a first place finish in the Turkey Stage 3: Challengers 1 and a second place finish in the Stage 3: EMEA Challengers Playoffs, which qualified them for Masters: Berlin.
Unfortunately, a group stage exit at Masters: Berlin would cool the team's hot streak, leaving them one more opportunity to compete on the international stage in the EMEA LCQ. An upper bracket quarterfinals loss to Guild Esports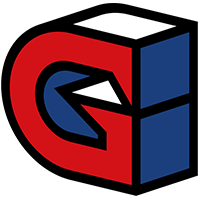 Guild Esports Inactive Yacine Yacine Laghmari sent them to the lower bracket early to fight for survival, later being eliminated by FUT Esports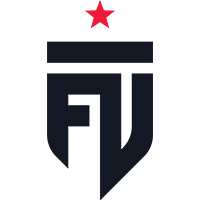 FUT Esports Europe Rank #4 MrFaliN Furkan Yeğen AtaKaptan Ata Tan Muj Serhat Yüksel MOJJ Buğra Kiraz qRaxs Doğukan Balaban qw1 Konuralp Şahin .
Following their elimination, coach Tanishq "Tanizhq" Sabharwal also announced the end of his time with SuperMassive Blaze, after four months on the team. He has been looking for offers since late September, open to North American or European offers.
Papara SuperMassive
Papara SuperMassive Europe Rank #28 sterben Emre Demirci CyderX Caner Demir Elite Efe Teber Burzzy Burak Özveren Celasun Emir Celasun Izzy Baran Yılmaz are, for the time being: