Gamelanders Blue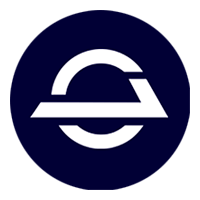 Gamelanders Blue Brazil Rank #5 Nyang Guilherme Coelho fznnn Fernando Cerqueira Jonn Walney Reis BELKY Lucas Belchior CTC Caio Torres stand-in have loaned Leonardo "mwzera" Serrati to Champions-bound Keyd Stars
Keyd Stars Brazil Rank #1 mwzera Leonardo Serrati JhoW Jonathan Glória heat Olavo Marcelo murizzz Murillo Tuchtenhagen v1xen Gabriel Martins to replace Lucas "ntk" Martins, confirming past reports.
Vivo Keyd
@VivoKeyd
CHEGA DE MISTÉRIO, É VK MWZERA! 🔥
O
@mwzera
é o nosso mais novo reforço para o
#ValorantCHAMPIONS
! O atleta chega por empréstimo pela Gamelanders e está preparadíssimo para representar o Brasil em Berlim!
Vamos com tudo. 🔥
#GoVK
#MWNAVK
Keyd Stars were seeking a replacement for ntk heading into Champions, according to an October 20 report from VALORANT Zone, and had been considering both Gustavo "krain" Melara and mwzera as potential replacements. Keyd ultimately chose mwzera, who had already practiced with the team at the time of the report.
Keyd Stars have not made ntk's exit official, nor has the player spoken out about his position in the squad, as of posting.
First Strike: Brazil champion mwzera has long been hailed as one of Brazil's greatest players, and has backed that distinction as one of the region's most decorated. Despite that, and the team's presence in all regional VCT events, Gamelanders Blue has failed to reach both international LANs held by Riot in 2021.
Alongside Keyd Stars, mwzera now has the chance to show himself to the world. Alongside Team Vikings

Team Vikings Brazil Rank #3 gtnziN Gustavo Moura Sacy Gustavo Rossi sutecas Gabriel Dias frz Leandro Gomes saadhak Matias Delipetro and FURIA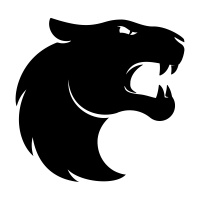 FURIA Brazil Rank #2 xand Alexandre Zizi Quick Gabriel Lima Mazin Matheus Araújo Khalil Khalil Schmidt Nozwerr Augustin Ibarra , Keyd will be Brazil's representatives in Valorant Champions, Riot's end-of-year tournament.
Keyd Stars
Keyd Stars Brazil Rank #1 mwzera Leonardo Serrati JhoW Jonathan Glória heat Olavo Marcelo murizzz Murillo Tuchtenhagen v1xen Gabriel Martins ' Champions roster is: