Team Vitality
Team Vitality Europe Rank #13 bramz Bayram Ben Redjeb vakk Vakaris Bebravičius ceNder Jokūbas Labutis has announced the departure of Théo "LoWkii" Téchené. LoWkii joined in March alongside Jesse "JESMUND" Terävä, who was benched recently.
Team Vitality
@TeamVitality
Today we say goodbye to our VALORANT player
@LoWkiiTT
, thank you for everything and for your good mood! Good luck for the future 💛
LoWkii first took the role of Sova within the lineup, before assuming the role of leader and later finishing on his favorite characters, Sage and Jett, during the last qualifier.
Initially off to a good start with an encouraging result in the second Main Event during Challengers 2, the team failed to follow through with a loss to Fnatic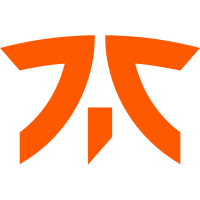 Fnatic Europe Rank #6 MAGNUM Martin Penkov Derke Nikita Sirmitev Boaster Jake Howlett Mistic James Orfila doma Domagoj Fancev in the EMEA finals qualifier. Afterwards, they managed to qualify for the LAN finals of the Open Tour France by finishing in the top three of the first qualifying tournament behind EXCEL

EXCEL Europe Rank #61 Moe40 Muhammad Hariff RUBINO Ruben Villarroel Happy Vincent Schopenhauer and Megastitut
Megastitut Inactive Goaster Tony Richard SHIN Ryad Ensaad beyAz Beyazit Körpe iDex Sammy Van de Weghe .
As a result, Vitality was offered a direct entry into the Closed Qualifier for this Stage 3. They failed to qualify in the first Challengers, but managed to in the next, defeating Ninjas In Pyjamas

Ninjas In Pyjamas Europe Rank #14 ec1s Adam Eccles chiwawa Egor Stepanyuk Jady Yaroslav Nikolaev rhyme Emir Muminovic and then Team Heretics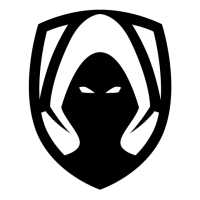 Team Heretics Europe Rank #9 MONSTEERR Ondřej Petrů al0rante Felix Brandl lowel Christian Garcia Antoran to advance to the main event of Challengers 2. Despite the momentum, the lineup was unable to beat Liquid in their first match, nor Team BDS
Team BDS Europe Rank #10 logaN Logan Corti rodeN Rodolphe Bianco AKUMAAAAA Alex Lo Bello TakaS Jonathan Paupard in the lower bracket. It is thus in anticipation of this end of season that the organization decided to part with the French player, after having put JESMUND on the bench.
Team Vitality
Team Vitality Europe Rank #13 bramz Bayram Ben Redjeb vakk Vakaris Bebravičius ceNder Jokūbas Labutis is now :