Team Vitality
Team Vitality Europe Rank #16 LoWkii Théo Téchené JESMUND Jesse Terävä bramz Bayram Ben Redjeb vakk Vakaris Bebravičius ceNder Jokūbas Labutis is expected to announce the signing of Théo "LoWkii" Téchené and Jesse "JESMUND" Terävä soon to replace Ouali "M4CHINA" Manset and Lukas "feqew" Petrauskas according to a report from neL of 1pv.fr. The duo will replace the outgoing Ouali "M4CHINA" Manset and Lukas "feqew" Petrauskas, who both currently sit on the Vitality bench.
Once again returning to the French talent pool, Vitality are set to bring in LoWkii, a mainstay in the French scene who most recently played with L'institut and Cave Canem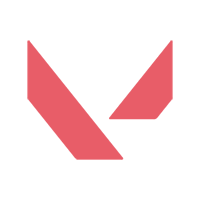 Cave Canem Inactive LoWkii Théo Téchené APO Tom Bonnion HyP Damien Souville LaAw Mathieu Plantin Khegasi Adam Benaouadi . Following the release of this report, LoWkii announced his departure from GamesOrigin, where he acted as Assistant Head of Esport.
Joining the French-Lithuanian roster is JESMUND, formerly of HSDIRR
HSDIRR Europe Rank #19 vicious Benjamin Guilotte Supmah Hampus Svensson ozzy Oscar Scott . The Finnish player will reunite with Vakaris "vakk" Bebravičius after nearly four months apart, following the dissolution of the international nolpenki
nolpenki Inactive vakk Vakaris Bebravičius cNed Mehmet Yağız İpek JESMUND Jesse Terävä Aron Aron Fredriksson zeek Aleksander Zygmunt mix that reached the finals of First Strike: Europe.
Looking for a new dynamic in Valorant, the Parisian organization are hoping to bounce back from a poor performance in Stage 1 of the Valorant Champions Tour. The duo is expected to make their first appearance in Stage 2 of the Champions Tour, with Vitality eying a LAN appearance for the roster in Iceland.
According to the report, Team Vitality
Team Vitality Europe Rank #16 LoWkii Théo Téchené JESMUND Jesse Terävä bramz Bayram Ben Redjeb vakk Vakaris Bebravičius ceNder Jokūbas Labutis are set to field: