Evil Geniuses GC
Evil Geniuses GC North America Rank #6 PowerPixele Nora Lorri Lorrian Elad StarBound theia Melisa Mundorff have signed Nora as the replacement for keenc ahead of Game Changers Championship 2023: São Paulo.
Nora has been a part of the Game Changers scene since 2022, playing for many teams. Most recently, she played for Supernova Galaxy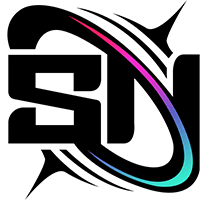 Supernova Galaxy North America Rank #64 panday happy evv bunnybee avery Avery Eugene , which picked up Nora and the rest of her teammates noot noot
noot noot North America Rank #71 malibu karie Marceline Carson summertime xann before GC Series II: NA 2023. Nora and her Supernova teammates faltered just before they could qualify for the main bracket of both GC Series II and GC Series III.
Evil Geniuses entered Game Changers in August 2022, finishing in the top eight of GC Series III 2022. The roster later became a powerhouse in 2023 with the addition of keenc, earning top six placements in tournaments such as the Complexity Paradox Invitational and both GC Series I and II. Evil Geniuses' tenacity finally paid off at GC Series III, wherein they won and qualified as the North American first seed for the Championship.
Despite the team's success, the team released keenc soon after the completion of GC Series III. Evil Geniuses said keenc's removal was in response to comments which were "severely inappropriate, hateful and misogynistic."
The previous Evil Geniuses roster was the one that eliminated Nora and Supernova Galaxy from the GC Series III closed qualifier and prevented them from advancing into the main bracket.
The Game Changers Championship will start on November 28.
Evil Geniuses GC
Evil Geniuses GC North America Rank #6 PowerPixele Nora Lorri Lorrian Elad StarBound theia Melisa Mundorff are now: