The Brazil-bound roster of Version1

Version1 Inactive sarahcat Sarah Simpson florescent Ava Eugene alexis Alexis Guarrasi meL Melanie Capone Noia Nicole Tierce has been acquired by Shopify Rebellion

Shopify Rebellion North America Rank #26 meL Melanie Capone alexis Alexis Guarrasi Noia Nicole Tierce florescent Ava Eugene sarahcat Sarah Simpson ahead of their appearance at the Game Changers 2023 Championship: São Paulo.
Initially built at the beginning of the year, Version1's superteam was composed of talent handpicked from multiple organizations. meL and alexis joined fresh off a top four finish at last year's Game Changers Championship under Cloud9 White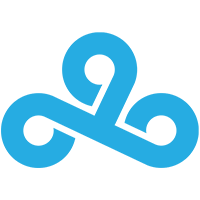 Cloud9 White Inactive Bob Bob Tran alexis Alexis Guarrasi Jazzyk1ns Jasmine Manankil katsumi Katja Pfahnl meL Melanie Capone . Noia and sarahcat hailed from XSET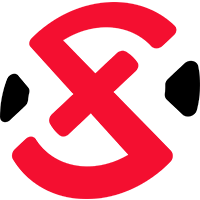 XSET Inactive Bob Bob Tran katsumi Katja Pfahnl and Immortals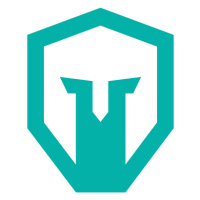 Immortals Inactive , and prodigy florescent was brought on from Misfits Black
Misfits Black Inactive panday Tastyy Carlee Carlee Gress edith Eden Bryce Cutlip Slandy Presley Anderson to complete the roster coached by effys .
The roster immediately went to work and took the NA Game Changers Series I by storm; the team did not drop a map against any of their opponents on their climb to the top. Heading into the NA Game Changers Series II, Version1 once again dominated the competition and took home the first-place prize flawlessly.
As the NA Game Changers Series III rolled around, Version1 had all but guaranteed their spot at Brazil as they qualified for playoffs. Although the team had accumulated enough circuit points to attend the Championship, they still fought through playoffs in hopes of securing North America's first seed by winning the event.
Unfortunately, the team faltered during their final series against Evil Geniuses GC
Evil Geniuses GC North America Rank #6 PowerPixele Nora Lorri Lorrian Elad StarBound theia Melisa Mundorff in the grand finals and were defeated 3-1, missing out on NA's best seed but still securing an appearance at São Paulo.
Shortly after their qualification, the organization would transfer over their roster to Shopify, potentially in relation to the rumors circulating a G2 Esports and Version1 merger in the near future.
Shopify – although not as accomplished in Version1 throughout Game Changers – also had their fair share of ups and downs throughout 2023. The roster initially performed well in the NA GC Series I with a second-place finish, but was only able to break the top four of Series II after a shaky performance against Complexity GX3
Complexity GX3 North America Rank #87 clawdia Claudia Che Karra Aara Lee rayse L4CE Lacey Dilworth Jazzyk1ns Jasmine Manankil .
Unlike Version1, the team had not gained enough circuit points to qualify for Brazil by the time Series III commenced. However, the points they held would only work in their favor if Version1 won the whole event, which they would ultimately fail to do.
Following their third-place finish at the final North American Game Changers event of the year and overall failure to secure a ticket to São Paulo, Shopify released their old roster before signing the ex-Version1 players and staff.
Shopify will be one of the two North American teams appearing on the world stage in December alongside Evil Geniuses GC.
As North America's second seed in Brazil, Shopify Rebellion

Shopify Rebellion North America Rank #26 meL Melanie Capone alexis Alexis Guarrasi Noia Nicole Tierce florescent Ava Eugene sarahcat Sarah Simpson is: