FUT Esports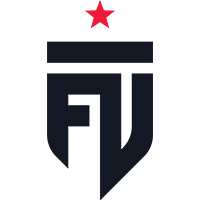 FUT Esports Europe Rank #4 MrFaliN Furkan Yeğen yetujey Eray Budak AtaKaptan Ata Tan cNed Mehmet Yağız İpek qRaxs Doğukan Balaban have transferred star duelist Konuralp "qw1" Şahin to Fire Flux Esports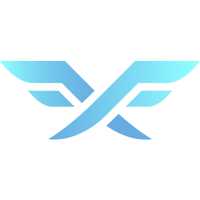 Fire Flux Esports Europe Rank #11 sociablEE Volkan Yonal qw1 Konuralp Şahin Ruxic Uğur Güç Turko Mehmet Özen w0zzip Zafer Gungor SouhcNi Ibrahim Sağır , marking the end of the player's two year tenure with the organization.
First donning FUT's jersey in 2021, qw1 played an integral role in the team's rise to glory through the Regional Leagues as he and his teammates took home the crown in the 2022 VRL Finals, reverse-sweeping Team Vitality

Team Vitality Europe Rank #49 Destrian Tomas Linikas Kicks Kimmie Laasner runneR Emil Trajkovski ceNder Jokūbas Labutis Sayf Saif Jibraeel .
Eager to maintain their results amid the 2023 VCT, qw1 and the rest of FUT stumbled at LOCK//IN after a top sixteen finish, but were able to regain their footing by qualifying to Masters: Tokyo after a solid showing in the EMEA League.
Unfortunately, the roster struggled in Japan and were only able to claim victory against Attacking Soul Esports
Attacking Soul Esports China Rank #5 monk Wang Haoyu (王浩宇) Yuicaw Huang Yung-chieh (黃湧傑) YHchen Chen Yuhan (陳昱瀚) Zero1 Meng Zhen Ren (任梦真) bunt Jiang He (姜河) Life Dong Hao Qu (瞿东豪) hfmi0dzjc9z7 Zhang Juncheng (张峻程) before being sent home following losses to grand finalists Evil Geniuses
Evil Geniuses North America Rank #1 Boostio Kelden Pupello ScrewFace Kyle Jensen Demon1 Max Mazanov Ethan Ethan Arnold C0M Corbin Lee jawgemo Alexander Mor and DRX
DRX Korea Rank #1 stax Kim Gu-taek (김구택) Rb Goo Sang-Min (구상민) Zest Kim Ki-seok (김기석) BuZz Yu Byung-chul (유병철) MaKo Kim Myeong-gwan (김명관) Foxy9 Jung Jae-sung (정재성) .
However, thanks to the team's – and FNATIC

FNATIC Europe Rank #1 Leo Leo Jannesson Derke Nikita Sirmitev Boaster Jake Howlett Chronicle Timofey Khromov Alfajer Emir Ali Beder 's – performance at Masters, FUT automatically qualified to Champions and did not need to participate in the EMEA LCQ. The team was seeded into Group B alongside FunPlus Phoenix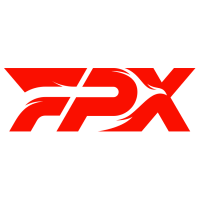 FunPlus Phoenix China Rank #3 Autumn Kale Dunne AAAAY Zhang Yang (张杨) BerLIN Zhang Bolin (張柏霖) nizhaoTZH Tang Zehao (唐哲昊) Lysoar You Hao Liang (梁优好) , T1
T1 Korea Rank #3 xeta Son Seon-ho (손선호) Sayaplayer Ha Jeong-woo (하정우) Rossy Daniel Abedrabbo Carpe Lee Jae-hyeok (이재혁) iZu Ham Woo-ju (함우주) k1Ng Lee Seung-won (이승원) xccurate Kevin Susanto , and Evil Geniuses.
This time around, FUT were able to advance out of groups after besting T1 in both of their matchups. However, those were the only two wins the organization managed to snatch in Los Angeles, as an early loss to Paper Rex

Paper Rex Asia-Pacific Rank #1 mindfreak Aaron Leonhart f0rsakeN Jason Susanto d4v41 Khalish Rusyaidee something Ilya Petrov Monyet Cahya Nugraha – another grand finalist – sent the team to the lower bracket, where they were eliminated by FNATIC.
Shortly after their bout at Champions, FUT began making changes to their roster by releasing Buğra "MOJJ" Kiraz and sixth man Serhat "Muj" Yüksel. In addition, qw1 was permitted to explore his options as a restricted free agent, leaving the active roster to just three players. The vacant spots were quickly filled by Mehmet "cNed" Yağız İpek and Eray "yetujey" Budak, who made their debuts during the Red Bull Home Ground #4 EMEA Qualifier.
With qw1's transfer to Fire Flux, FUT Esports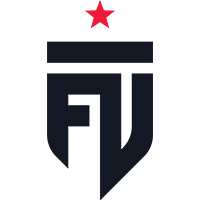 FUT Esports Europe Rank #4 MrFaliN Furkan Yeğen yetujey Eray Budak AtaKaptan Ata Tan cNed Mehmet Yağız İpek qRaxs Doğukan Balaban are now: