FUT Esports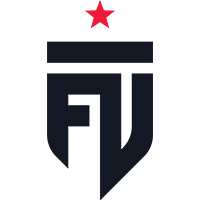 FUT Esports Europe Rank #4 MrFaliN Furkan Yeğen yetujey Eray Budak AtaKaptan Ata Tan cNed Mehmet Yağız İpek qRaxs Doğukan Balaban has announced the acquisition of Mehmet "cNed" Yağız İpek, completing their roster with the former world Champion, pending Riot approval.
One of the most accomplished players in the game's history, cNed returns to a Turkish organization for the first time in three years.
First beginning his career on BBL Esports
BBL Esports Europe Rank #44 aimDLL Hüseyin Kabişteke Elite Efe Teber AsLanM4shadoW Ali Osman Balta pAura Melih Karaduran Brave Eren Kasırga QutionerX Doğukan Dural and later joining orgless team nolpenki
nolpenki Inactive vakk Vakaris Bebravičius cNed Mehmet Yağız İpek JESMUND Jesse Terävä Aron Aron Fredriksson zeek Aleksander Zygmunt , he found limited success in 2020. For 2021, he was signed by Raise Your Edge
Raise Your Edge Inactive cNed Mehmet Yağız İpek koldamenta Jose Luis Aranguren starxo Patryk Kopczynski BONECOLD Santeri Sassi Kiles Vlad Shvets (currently Acend
Acend Europe Rank #3 ALIVE Gilad Hakim musashi Alessio Xhaferi Br0die Jack Emmott baddyG Kamil Graniczka ) for the beginning of the Valorant Champions Tour. With Acend, he would win the first European Masters event and Champions 2021.
The next two years would be less successful. In 2022, cNed and Acend failed to qualify for an single international tournament. In 2023, after signing with Natus Vincere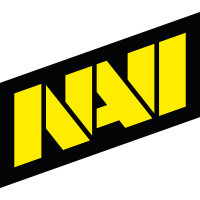 Natus Vincere Europe Rank #6 ANGE1 Kyrylo Karasov Shao Andrey Kiprsky Zyppan Pontus Eek SUYGETSU Dmitry Ilyushin ardiis Ardis Svarenieks , he placed top four at LOCK//IN. His team qualified to Masters Tokyo and Champions, but went out in groups on both occasions.
On the other hand, when considering pre-season expectations, FUT performed significantly better than NAVI in 2023. The Turkish team defeated cNed in the EMEA playoffs, and placed top eight in Champions, losing to three of the top four teams at the event.
With this move they look to continue their momentum and further improve their potential, all while staying true to their Turkish identity.
FUT Esports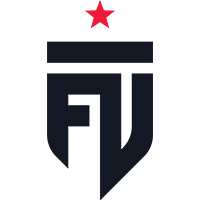 FUT Esports Europe Rank #4 MrFaliN Furkan Yeğen yetujey Eray Budak AtaKaptan Ata Tan cNed Mehmet Yağız İpek qRaxs Doğukan Balaban is now: