With Valorant over three months into its official release, it's already seen regional scenes bud across continents, with Europe and North America taking most of the limelight. But of the smaller regional scenes, Oceania has remained comparatively dormant. With only one Ignition Series on the books so far and the region's final one set to start soon, Australian Valorant has been one of the slower regions to be ignited by Riot's global ambitions.
But, with events slowing beginning to trickle in, and with the next Riot-sponsored wave of events set to rejuvenate competition following the end of this competitive break, Oceania looks primed to finally find a global following. Players and members of the Oceanic community discussed the scene's start and potential future in preparation for the Rise of Valour.
The Beginning
Valorant captivated players in Australia when it was first unveiled in the early days of 2020, just as it had players in North America and Europe. It similarly found its following down under among CS:GO, Fortnite, and Overwatch players alike.
"After playing CS:GO for around 5000 hours it got very boring and I needed something fresh to renew my passion in the competitive gaming scene," Lewis " WAT " Watson said. "So, when I saw Project A get announced, I was instantly interested and I had a strong feeling that it would renew my passion, which it has."
With Riot's intent on supporting Valorant esports in the long term, even some professional players in other scenes began to jump on-board the game. Perhaps the most well-known of the players who transitioned over were those who formed Team Launch. The team dons an impressive five-man stack, featuring former professional CS:GO players from Grayhound Gaming, Chiefs, and Renegades.
"When Valorant released, Texta and I planned on forming a team," Tyler " tucks " Reilly explained. "During the beta, we played a lot with wizard, who we knew well from CS, so he was the third piece. Throughout the beta, Texta played with DickStacy and Ferg, and with both of us having previous experience with Ferg in CS and Texta also having played with Dick in CS, he thought they would be good additions to kick off our first Valorant team!"
Coming from an already-established scene, and with some players even boasting international competitive under their belt, Team Launch were set to become one of the fiercest opponents in the region. Additionally, the existing followings of the players, especially that of Oliver " DickStacy " Tierney, made Team Launch one of the favorites of Australian and international fans.
The ORDER Oceanic Open
ORDER announced it would be hosting the first Ignition Series event for the region — the ORDER Oceanic Open — soon after Valorant's official release in June following months in Closed Beta. Boasting a $10,000 AUD prize pool, it was not just a sign of things to come, but also the first chance for teams to prove their worth.
After a large open qualifier, a 16-team group stage, and a competitive playoffs bracket, Team Launch ultimately came out on top, dominating nearly every team they competed against. But even with Team Launch's pronounced success, the event firmly established the region's tiers, with EXO Clan
EXO Clan Oceania Rank #1 Crunchy Ethan Laker dizzyLife Kyran Crombie iyen Iyen Raju pl1xx Chris Li Bob Bob Tran , Control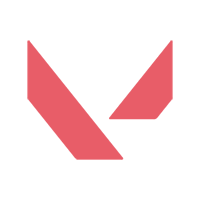 Control Inactive m4jor Bernard Chau Exxy Eric Do Lakers Joshua Puopolo Spesh Byron Rowlinson WAT Lewis Watson , and unnamed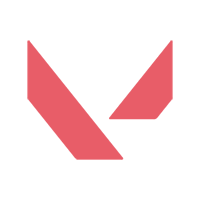 unnamed Inactive zenk0k0 Aaron Cox disk0 Cameron Mac KANEEE Kane Pearce Autumn Kale D clutchyy Corbyn De Klerk firmly in the top flight alongside Team Launch.
This success was rewarded for some of the top teams. In August and September, multiple organizations began signing rosters, with Mindfreak signing Seal Team 6, unnamed signing with Ground Zero
Ground Zero Oceania Rank #3 zenk0k0 Aaron Cox KANEEE Kane Pearce disk0 Cameron Mac clutchyy Corbyn De Klerk Autumn Kale D , and Avant
Avant Oceania Rank #5 m4jor Bernard Chau Exxy Eric Do Lakers Joshua Puopolo Spesh Byron Rowlinson WAT Lewis Watson taking in the Control squad.
"It was amazing that we got the opportunity to sign with a respected organisation so early on," WAT stated enthusiastically. "We really wanted to build our brand as individuals and we believed the best way to do that is to partner with one of the top Australian organsations in AVANT. Also, them owning an OPL spot in the LoL side of things was a big factor for us because they've directly worked with Riot in the past."
Building on their dominance in the event, Team Launch have also begun investing into Valorant full-time, hoping to find an organization that can support them not just in their conquest of the Australian competition, but eventually in their foray into the international scene.
"Currently we are looking at options for an organisation which we believe suit our needs and also have similar goals to ours," tucks stated. "We're basically playing full-time to make sure we cement ourselves as the #1 team in Oceania, and to become the best team in the world once we're able to travel."
However, the momentum gained from the ORDER Oceanic Open would begin to stall as the region's calendar seemed increasingly dry.
The Calm
With the first Ignition Series event wrapped up, the Australian scene's calendar was sparser than ever. While Fortress Melbourne would later announce Rise of Valour, the second and last Ignition Series event for the region, controversy surrounding the organization's on-screen talent led to the main stages being delayed until the second half of September.
While the endemic Oceanic organizer LetsPlayLive would announce the LPL Valorant Spring Cup 2020 in August, its expected start date of September 27 still left the scene with an unsatiated hunger for tournaments. Additionally, its small prize pool and the notable absence of Team Launch have made its prestige pale juxtaposed with the smaller major events springing up across North America and Europe.
"Oceania has some long stretches of time where nothing is happening, while North America and Europe have a huge tournament every other week it seems," WAT explained.
A month-long gap between Ignition Series events followed, and with nearly no noteworthy tournaments to speak of, Oceania's Valorant scene dipped into a major lull. So far, the region has seen no officials in over 54 days, a streak that will be broken with the Rise of Valour.
"The break in events due to the Rise of Valour being postponed has been a bit of a bummer to be honest," tucks said. "Practising as much as we do and not being able to compete in competitions or show what we have been working on can be pretty demotivating."
But now that scrims remained the only matches available to teams going forward, teams have slowly become more and more competitive as the scrims have become more and more repetitive.
"The problem with scrimming and not having any tournaments to compete in is that when we create new things we only show them in scrims and that allows the other teams to get used to the things we're doing," tucks explained. "In the end though, it just means we have to keep putting in effort to create and find different strategies and ways of playing the game and our agents."
The vacancy of the region would eventually boil over for community casters Dion "Komodo" Pirotta and Mitch "Conky" Concanen, who were both irritated at the sterility of the August schedule.
"Me and my casting duo, [Conky] joked a while ago of running an event in OCE to give the players something to play for," Komodo explained in a message over Twitter. "A really relaxed event per se, to give the talent in our region — both players, casters, production, and admins — something to showcase their skills. Then, one day, Mitch messaged and said, 'let's do it.'"
The ensuing event came to be known as the Conkmodo Spring Valorant Slam, a three-day charity tournament, featuring eight of the top teams in the region.
"We quickly got into gear, asking around, finding the right time to play it out, and the structure of it. We felt that during this rough time, that charities would be a great focus to help out, so we aligned our event to help one out, on the back of the winning teams charity of choice. We couldn't be more proud of our region as a whole rallying behind us for this event, made our dreams come true."
The tournament raised over $2,300 for charity, serving as a breath of fresh air for players and spectators who finally got to see Oceanic Valorant casts back in action once again.
Thank you all SO MUCH for being a part of our little event.
@ConkyOCE
and myself are so humbled that we could put this event on for you.
Huge shoutout to
@snowballesports
for being our presenting partner, and congratulations to
@EXOClan_gg
on taking out the victory.
🥰🌸🥰🌸🥰🌸
The Rise of Valour
The intentional scheduling of the Conkmodo Charity Clash segues directly into the Rise of Valour, which will see many teams from the charity event return to the server, this time with $15,000 AUD in winnings on the line. With Oceanic Valorant officially back in action, every team is out for the first place finish, especially Team Launch.
"We're expecting to annihilate everyone," tucks boasted regarding the Rise of Valour. "A lot of teams have improved a lot since the ORDER Oceanic Open, so hopefully it makes for some good games between the other teams. I reckon EXO should be able to get more than five rounds in the Grand Final as well this time around."
Similarly, WAT and company are ready to represent their new sponsor, and potentially find a tournament title. "We will be satisfied with top four again," WAT stated. "But, we are obviously aiming for the #1 spot." Many other teams will be in the same shoes, with Mindfreak, Kanga, and Ground Zero under the banner of their organizations for the first time in the Ignition Series.
The Future
As with every regional scene in Valorant, the exact future of Valorant esports in Oceania is foggy. But the attitude coming from nearly all the players was optimism for Valorant's future. In terms of what the players were hoping for the most, the answer was simple: more events, more money, and chances to compete abroad.
When tucks initially responded to a question asking if there was anything he wished the Oceanic scene had from the North American and European scenes, his reply was simple. "Haha yeah, for sure. $$$$$." He expanded on that, adding his thoughts about the frequency of events in North America and Europe. "I think NA probably have had too many events, but it has definitely created cool rivalries like Sentinels and TSM for example."
Since the official release of Valorant in June, the Oceanic calendar has seen only about six notable tournaments, only one of which was an Ignition Series event, with the Rise of Valour set to be the seventh notable event and second Ignition Series tournament in the region. Meanwhile, North America has seen five Ignition Series events alone, with Europe boasting even more at seven Ignition Series events and over $125,000 USD in prize money.
Across the three months, over $11,700 AUD has been given in prize money for the Aussies — a bulk of that coming from the ORDER Oceanic Open. That purse is set to double in the coming months, with Rise of Valour offering $15,000 AUD in its total prize pool. However, the future flow of prize money after the Rise of Valour is yet to be determined.
"Personally, I am hoping that the players in our region get the shot at international play," Komodo explained. "I want there to be a clear, set path for growth in our region, as we are often shoved to the side when compared to EU and NA. This goes out not just to the players, but also the talent side of things, such as commentators and observers, of whom people sometimes forget."
And eventually, when the time comes and international competition debuts in Valorant, will Oceania be able to catch up? The opinions are mixed, but the community seems to have decided on Team Launch as the best potential representative to take on the likes of Team SoloMid and G2 Esports.
"Yeah, I would say we're currently capable of winning in either NA or EU," tucks claimed. "Unfortunately for us we're unable to prove that and it might not be for some time which is pretty sad. We'll get there in the end though!"
Conversely, WAT believes that the Australian scene as a whole will need more time before they'll be able to definitively rival the major regions. "I feel like at the moment the Australian scene is better than the Southeast Asian and Japanese scenes but still not on the level of North America and Europe. But we won't truly be able to tell till the top Oceanic teams get over there and take them on at LAN."
It'll be a long while before Team Launch will get to demonstrate their prowess against the best that the Northern Hemisphere has to offer. But, until then, Oceanic Valorant moves forward in the hopes that one day the Valorant World Championship will come, with Australia coming out on top.
"I just hope that Riot are able to give the community an esports roadmap, and opportunities for international events," tucks said. "This is where our growth as a community will come from."