The Australian organization Mindfreak
Mindfreak Inactive tensai Benny Phan soju Jay Jeong Dutti Sudhish Dutt Chax Chax Stipanovic have announced their entrance into the Oceanic Valorant scene, signing the roster of Seal Team 6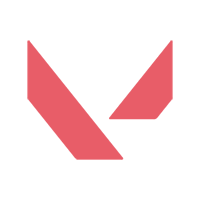 Seal Team 6 Inactive Jax Jack Bennie Lucid Thomas Couzens Jasper Corey Lane MrRed Kade Hamilton with the addition of SkitzMACHINE .
Mindfreak is among one of the many long-standing organizations in Australia, with rosters in Overwatch Contenders, Rocket League, and formerly Call of Duty and Rainbow Six.
The signing makes Mindfreak the third Australian organization to acquire an Oceanic roster.
Mindfreak
@Mindfreak
The competitive history of the lineup's crew lies in Fortnite, with all players on the roster having played in some capacity. SkitzMACHINE is the only player with substantial history in CS:GO, owning a YouTube channel with over 113k subscribers.
While they were still known as Seal Team 6, the roster made their debut in the Australian Esports Network Tournament back in June, winning out against Pants Down in a 2-1 grand final series.
Following a 7-8th place exit in the second OCE.gg Community Cup, the roster took to the ORDER Oceanic Open, the first Ignition Series event of the region. After a nail-biting 14-12 loss to Team Launch, Seal Team 6 swiftly dealt with Bantz in the first round of the Lower Bracket, but were eliminated by Pants Down in a close 2-1 series, despite a strong Raze performance from Lucid .
VLR.gg reached out to Jax , who gave his thoughts on joining an organization in the developing Valorant scene:
We're all really excited to be working with Mindfreak. With only one member of our roster having a background in Tactical FPS, it's really pushed us to learning Valorant as fast and efficiently as we can. I'm really excited to see how our team develops among the scene as we continue to get experience week after week.

In terms of ambitions and goals, as a team we're just looking to grow together and refine a few kinks that come with a new roster, but we're all super confident about the future.
Mindfreak's newly sponsored roster are eyeing a spot in the upcoming Rise of Valour. Due to their group stage exit in the ORDER Oceanic Open, the team must fight through one of the six open qualifiers to make their way to the Play-In Stage. The Play-In Stage will play out on August 29th.
Ready for deployment, Mindfreak
Mindfreak Inactive tensai Benny Phan soju Jay Jeong Dutti Sudhish Dutt Chax Chax Stipanovic are: