Global Esports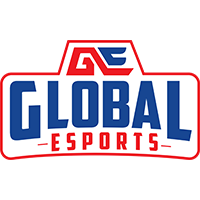 Global Esports Asia-Pacific Rank #40 blaZek1ng Gary Dastin Lightningfast Abhirup Choudhury Polvi Niko Polvinen Benkai Benedict Tan Russ Russel Mendes has announced Polvi as their import and fifth player. Barring a possible repeat of last year, with the organization's attempt at integrating more than five players on their team, this should also be their final announcement.
This move follows the promotion of Spin to the head coach position, as well as the signing of Russ as in-game leader. Both have previously worked with polvi in 2021, on the original TENSTAR
TENSTAR Inactive Br0die Jack Emmott KRAY Calum Knight Polvi Niko Polvinen xms Alexandre Forté doma Domagoj Fancev roster. Together they reached top four in several EMEA tournaments, including Challengers, Red Bull Home Ground, and top eight in LVP Rising.
In early 2022 polvi stayed on TENSTAR alongside Spin, but the team was soon sold to MAD Lions
MAD Lions Inactive KRAY Calum Knight and moved to France. Despite a second place finish, MAD dropped the team shortly afterwards, and polvi stayed unsigned for the remainder of the year.
This year, polvi joined the full-Finnish team, OnlyFins
OnlyFins Europe Rank #15 Vuubit Roope Eilola Feeqn Okko Pajari nixoon Niko Pasonen Jesmu Jesse Järvenpää Snowi Otto Rautiainen , with which he's won five out of six tournaments they've participated in. In the Split 1 Beacon Finals, he helped the team qualify to next year's Challengers, and ended the tournament with a 1.49 rating.
Most recently, he won the Coupe de France with French organization VALIANT
VALIANT Europe Rank #19 Ambi Štěpán Beránek NeskaaS Sohan Bessassa Sacake Ladislav Sachr Jesse Adam Čtvrtníček .
Global Esports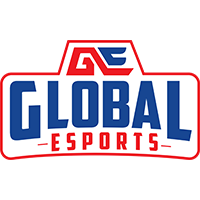 Global Esports Asia-Pacific Rank #40 blaZek1ng Gary Dastin Lightningfast Abhirup Choudhury Polvi Niko Polvinen Benkai Benedict Tan Russ Russel Mendes is now: